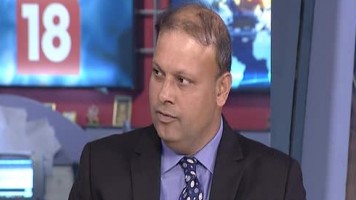 In a bid to ease the stress on sugarcane farmers, the government hiked the guaranteed price at which sugar mills will procure sugarcane.
The fair and remunerative price (FRP) is raised by Rs 20 to Rs 275 per quintal.
Niraj Shirgaokar, managing director of Ugar Sugar Mills and Abinash Verma, director general of Indian Sugar Mills Association (ISMA) spoke to CNBC-TV18 about the government decision on FRP.
Verma said that domestic sugar market would require 260 lakh tonne of sales.
Talking about total debt of sugar companies, he said, "If you calculate the total domestic sales against production of 350 lakh tonne of sugar next year, the domestic market would require about 260 lakh tonne."
"If you calculate for the whole of 12 months that is from September-October to September 2019, the total revenue we will get will be about 20,000 less than the total payout to the sugarcane farmers," said Verma of ISMA.
He further said that arrears to farmers currently stand at Rs 18,000 crore. According to Verma, there is a need to supplement cash flows with exports.
Shirgaokar of Ugar Sugar Mills said that the FRP is 77 percent higher than cost of production.
"The arrears have reduced by Rs 5,000-6,000 crore due to some positive decisions taken by the government. However, due to this particular increase there is a high likelihood of arrears building up in the coming season or two which will give further stress to the sugar industry and to the industry as a whole," he added.
According to him, raising FRP for sugar is not a positive decision for industry, yet.