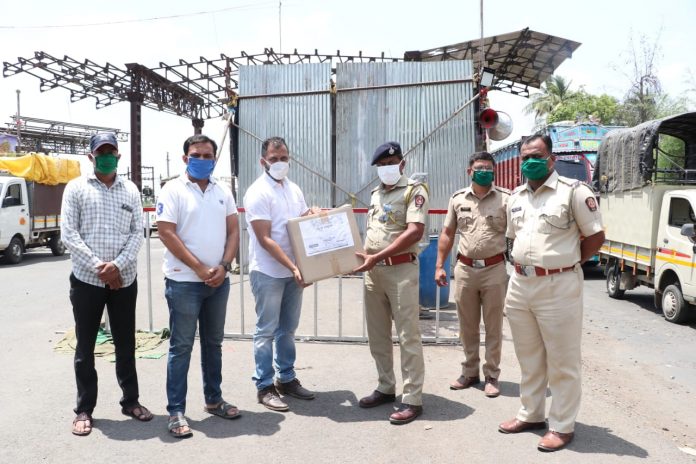 Kolhapur: As part of social commitment amid coronavirus pandemic, Gurudutt charitable trust, an organisation associated with Shri Gurudatt Sugars distributed hand sanitizers to Shirol Civic administration.
Rahul Ghatge, executive director of the organisation handed over sanitizers to the administration. The sanitizers were distributed to the employees working in Shirol tehsil office, Jaysingpur tehsil office, Jaysingpur and Kurundwad police stations and to local reporters.

Shri Gurudatt Sugars has always been in the forefront to assist people in the time of need.