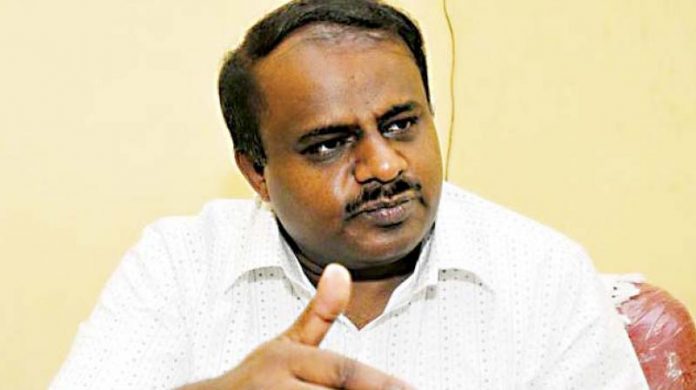 Bengaluru: A day after announcing a whopping Rs 34,000 crore crop loan waiver in his maiden budget, Chief Minister, H.D. Kumaraswamy on Friday directed sugar mill owners to clear sugarcane growers' arrears with immediate effect.
Speaking to reporters after his meeting with sugar mill owners here, Mr Kumaraswamy said, "As many as seven sugar mill owners are supposed to pay arrears to the tune of Rs 1,045 crore to growers. The mill owners are blaming the Union government saying its wrong policies on sugar import have led to a glut in the market; hence they were not able to clear the dues. I heard them patiently but I still directed them to clear the arrears to farmers in the shortest time possible."
It's no surprise, that most sugar mill owners – besides those run by co-operatives – are owned by politicians of the ruling Congress or the opposition BJP. Interestingly, Karnataka, the third-largest sugarcane producer, is better off compared to its peers — Uttar Pradesh and Maharashtra. Both these BJP ruled states have already announced crop loan waivers to help out their farmers in the last year but still have the maximum defaults. Uttar Pradesh's sugar industries owe farmers more than Rs 4,500 crore, while Maharashtra's sugar barons owe farmers more than Rs 2,400 crore in arrears till May 2018.