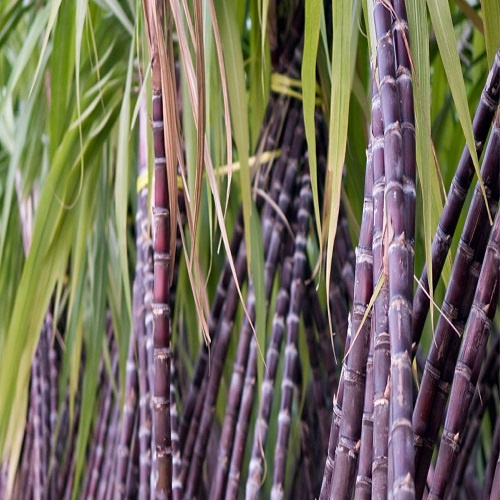 Chandigarh: Haryana Chief Minister Manohar Lal Khattar made an important announcement on Monday, raising the sugarcane price to Rs 386 per quintal, a notable increase from the previous rate of Rs 372 per quintal for the ongoing crushing season.
In a statement delivered in Hindi via his official channel, Khattar expressed his dedication to the sugarcane-producing farmers, declaring, "For my farmer brothers who are sugarcane producers, today I announce the increase in the per quintal rate of sugarcane in Haryana from Rs 372 to Rs 386. It is a matter of great happiness for our farmers that this will be the highest rate of sugarcane in the country."
It is worth noting that the sugarcane price in the neighboring state of Punjab currently stands at Rs 380 per quintal. Additionally, Khattar unveiled plans for the upcoming year, confirming that the rate will be further increased to Rs 400 per quintal. This revised price of Rs 386 per quintal will be implemented in the ongoing crushing season.
गन्ना उत्पादक मेरे किसान भाइयों के लिए मैं आज हरियाणा में गन्ने के प्रति क्विंटल रेट ₹372 से बढ़ाकर ₹386 करने की घोषणा करता हूँ। हमारे किसानों के लिए यह बड़ी खुशी की बात है कि यह देश में गन्ने का सर्वाधिक रेट होगा।

साथ ही ये घोषणा भी आज ही करता हूँ कि अगले वर्ष ये रेट बढ़ाकर… pic.twitter.com/ql5IRrCGi9

— Manohar Lal (@mlkhattar) November 6, 2023
In a video shared through an official platform on Monday, Khattar acknowledged the forthcoming elections in Haryana, scheduled for October next year. He highlighted the Model Code of Conduct that would be in effect during the crucial period when sugarcane rates for the upcoming crushing season would typically be announced. To prevent any delays in rate announcements due to election-related constraints, Khattar, in consultation with the Agriculture Department, expedited the declaration of the Rs 400 per quintal rate.