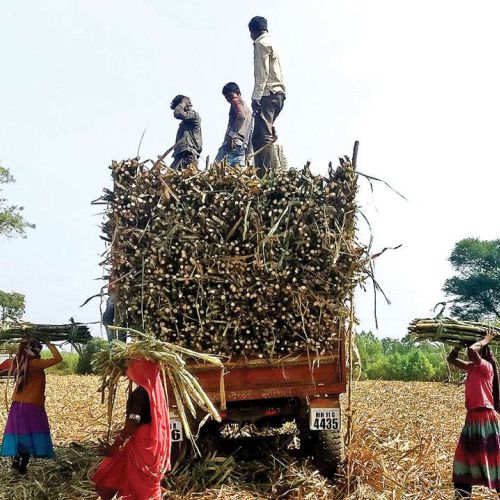 Ambala, Haryana: The cane crushing season is about to start but the cane farmers claim they have yet not received cane of around Rs 20 crore from Naraingarh sugar mill.
According to the news report published in The Tribune, last year the cane crushing season in Naraingarh began on November 12. During the crushing season, the mill had crushed 55.33 lakh quintals of sugarcane amounting to Rs 186 crore. The mill had cleared a total Rs 166 crore including the postdated cheques worth Rs 38 crore to the cane farmers.
Rajiv Sharma, spokesman, Bhartiya Kisan Union (Charuni) said, "Every season the sugar mill delays cane payment and we are forced to launch an agitation for our dues. The mill authorities said that around Rs 5 to 6 crore will be cleared by the second week of November, but it is going to be a tough task."
To Listen to this News click on the play button.