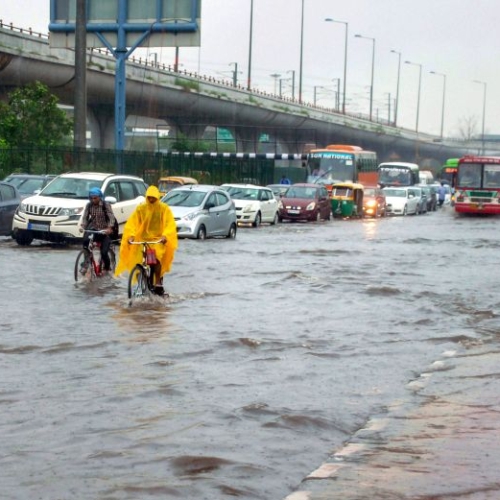 Pune: Heavy rain continues to wreak havoc in Pune. Heavy rain has thrown life out of the gear and paralysed the city. According to the latest report, at least 13 people have lost their lives due to rain-related accidents. It has disrupted the road traffic as many vital roads were waterlogged following the heavy rain.
All schools and junior colleges have been ordered to remain shut today as a precautionary measure in Pune, Purandar, Baramati, Bhor and Haveli tehsil.
Pune collector informed media that In Baramati, as many as 28,500 people have been evacuated due to heavy water discharge from Nazare dam.
Disaster rescue teams have been pushed into service. Due to heavy rain, more than 1000 cattle, including 25 cows, were found dead and hundreds of vehicles washed away. The weather office forecast of heavy rains in the next two days.
Recently, heavy rains across India claimed many lives this monsoon. As per reports, more than 1,000 people have lost their lives due to heavy rain and flood. Most number of death is recorded in Maharashtra, where floods have caused extraordinary damage.
To Listen rain in Pune News click on the player button.