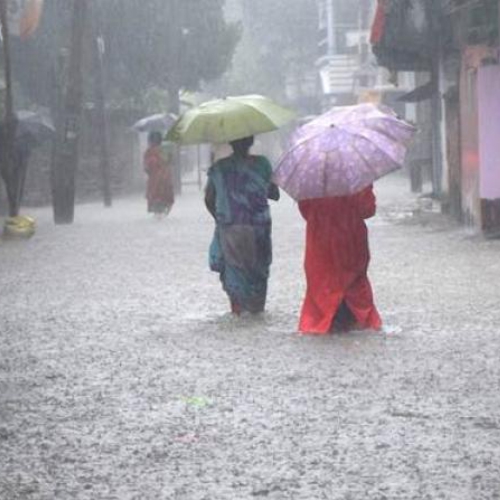 Mumbai: Heavy rain in Mumbai has thrown life out of the gear and paralysed the city. It has disrupted the road traffic as many vital roads were waterlogged following the heavy rain. Flight operations were also disrupted.
According to the Met Department, the rain will continue to lash the city till Sunday. Department has issued an 'orange' alert for heavy to very heavy rain on Thursday, and 'green' alert for light to moderate rainfall is in place from Friday through Sunday.

According to the latest report, many people have lost their lives due to rain-related accidents. All schools and junior colleges have been ordered to remain shut today as a precautionary measure. Flight operations have been severely affected as 30 flights have been cancelled and another 118 flights got delayed today. Bringing respite to Mumbaikars, local train services are resumed.
In a tragic incident, in a last two days, two persons washed away in flooded nullahs in Thane and Palghar district.