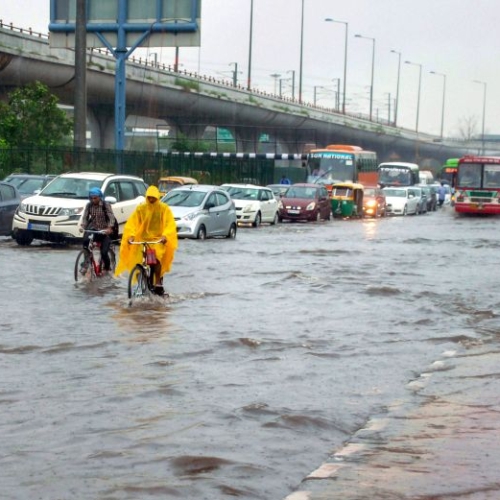 Kolkata: Heavy rains across India are disrupting normal life. Due to floods, the situation remained grim in Rajasthan, Maharashtra, Tamil Nadu, Madhya Pradesh, Kerala, Gujarat and others where more than 500 persons have died and at least 100 are missing due to the monsoon fury.
In Kerala, over 100 people have died in the last week. Floods and landslides in Karnataka have killed at least 60 people and in Maharashtra over 50 people have died.

Now, the heavy rain has targeted Kolkata and paralysed the city. Incessant rainfall has thrown life out of gear. It has disrupted the road traffic as many vital roads were waterlogged following the rain. Flight operations were disrupted at the Kolkata Airport as heavy rainfall battered the city. On August 16, Kolkata received very heavy rainfall between 3 to 5 pm.
According to the Met Department, heavy rain will continue to lash the city on Saturday and Sunday. Kolkata Municipal Corporation has set up control rooms to oversee the situation.
To Listen to this News click on the button below the image.