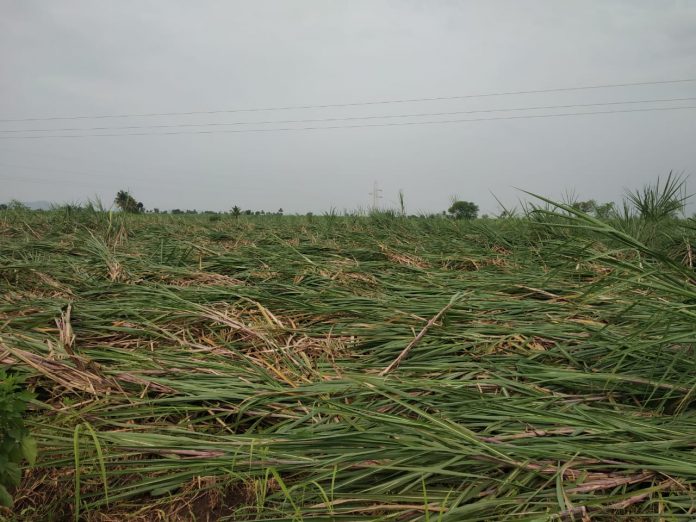 The Deep Depression originating in the Bay of Bengal has brought constant heavy rains in lashed out parts of Hyderabad and Telangana. Parts of Karnataka, Central Maharashtra, Southern Maharashtra, South Konkan and Goa have been experiencing heavy showers leaving citizens worried.
According to latest reports, heavy rains have damaged crops likes paddy, soyabean maize and redgram around Telangana. In Maharshtra, heavy rains across Solapur, Satara and Kolhapur too have damaged crops including sugarcane. Farmers are left worried whether their crops would survive.

The IMD has predicted extremely heavy rainfall (>20 cm per day) at isolated places over Konkan & Goa, heavy to very heavy falls at isolated places over coastal Karnataka and heavy falls at isolated places over Madhya Maharashtra and south Gujarat on October 15, 2020.
Spatial rainfall distribution:
Isolated: ≤25%,
A few: 26-50%,
Many: 51-75%, Most: 76-100%
Rainfall amount (mm):
Heavy rain: 64.5 – 115.5,
Very heavy rain: 115.6 – 204.4,
Extremely heavy rain: 204.5 or more
To Listen to this News click on the play button.