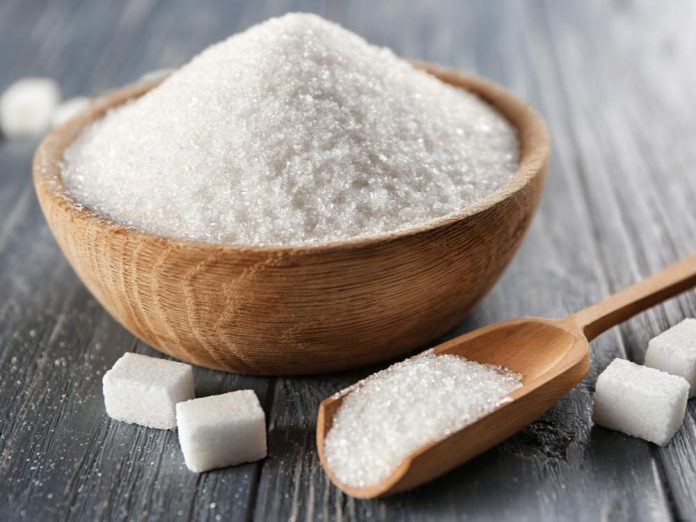 For years, sugar mills have denounced the state advised prices (SAPs) of cane, fixed by states like Uttar Pradesh, as too high to bear and demanded that they be allowed to pay farmers the more reasonable fair and remunerative price (FRP) set by the Centre. Not anymore.
Generous hikes in cane prices by the Centre in recent years and a steep fall in sugar rates this marketing year through September have constrained mills' ability to pay even the FRP to farmers for the raw material supplies, let alone the SAP that is still higher.
In fact, at 8.7%, the annual average increase in the cane FRP over the past five years is double the rise in the benchmark prices of paddy and almost four times of cotton (both these crops usually compete with cane for areas, mainly in Maharashtra). The hike in the FRP is also much higher than that of the minimum support prices of other key crops such as wheat and tur (see the chart). Importantly, the average annual hike in cane FRP is two and a half times faster than the wholesale price inflation (WPI) of 3.4% in sugar in all these years.
This suggests while cane prices have been raised substantially by the Centre, ex-factory sugar prices haven't kept pace, straining the mills' finances.
By contrast, the gap between the rise in the minimum support prices of crops such as paddy, cotton, wheat and tur and the WPI inflation in these commodities over the past five years is much narrower.
Ashok Gulati, former chairman of the Commission for Agricultural Costs and Prices and current professor for agriculture at Icrier, said: "The government should implement the Rangarajan committee report, link the FRP to 75% of sugar price, with the provision of a sugar stabilisation fund." While the FRP for 2017-18 stood at Rs 255 per quintal, the SAP fixed by Uttar Pradesh is as high as Rs 315 per quintal.
No wonder the Indian Sugar Mills Association (Isma), in a letter to food secretary Ravi Kant last week, said most sugar mills may be forced to shut shop in the next marketing year starting October. In fact, it sought an end to the very practice of fixing the FRP, adding FRP-linked cane costs have reached 90-100% of sugar sales revenue, bleeding mills profusely. Based on the SAP fixed by Uttar Pradesh, the raw material costs are even higher. Many mills might soon face closure or be dragged to insolvency courts, Isma director general Abinash Verma has cautioned in the letter.
Indeed, a record sugar production in excess of 30 million tonnes this year has just exacerbated mills' woes by driving down ex-factory prices prices by some 25% since October 2017.
Consequently, cane arrears jumped to as high as Rs 21,675 crore as of April 15, forcing the Centre to announce a Rs 5.50 per quintal subsidy to farmers and consider imposing a cess on sugar and trimming the goods and services tax rate on ethanol, a cane by-product, from the current 18% to 12% to help mills clear the dues. The government has also scrapped an export duty on sugar and mandated that mills must ship out a portion of their production, in a bid to cut massive surplus inventory. However, analysts have said that until the basic issue of cane pricing is resolved, the crisis will resurface.
Since the FRP of Rs 255 per quintal of cane (for 2017-18) is linked to a basic recovery of 9.5% (which means a quintal of cane will fetch 9.5 kg of sugar) and anything above this level will attract a premium, mills are effectively paying Rs 290 per quintal of cane, considering an all-India average recovery of 10.8%, Isma's Verma said. However, if the Rangarajan panel's formula is applied, cane price works out to just Rs 223 per quintal, or Rs 63 lower than the effective FRP for 2017-18.
The panel had in 2012 suggested that farmers be paid 75% of mills' realisations from sugar for cane supplies, or 70% of sales proceeds from sugar and other cane by-products like bagasse, molasses and pressmud. The government ignored this crucial recommendation although it endorsed some other suggestions by the panel, including the abolition of the mandatory sale of a portion of sugar production by mills at a subsidised price for state-run welfare programmes.
By Prabhudatta Mishra and Banikinkar Pattanayak