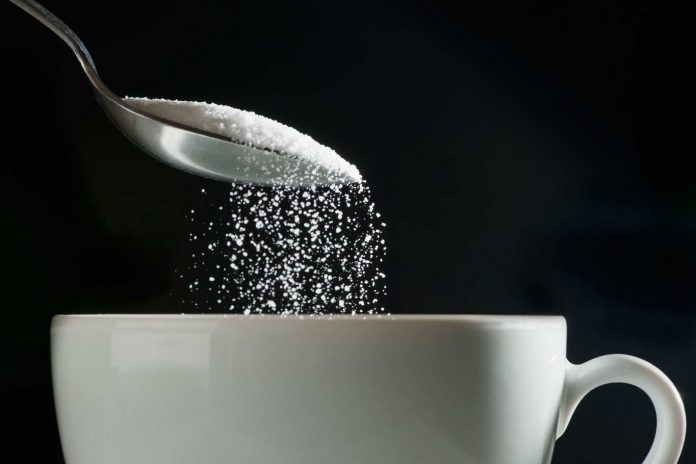 Image Credits: thecut.com
Domestic production in SY18 is set to cross 30 million tonnes
Sugar prices at the wholesale market in Delhi on April 27 softened by Rs 20 per quintal due to a significantly higher-than-anticipated domestic sugar production for 2018 (SY18). But prices of select mills were up on pickup in demand.
Absence of necessary buying support from stockists and bulk consumers was the other key reason for drop in sugar prices of select sugar mills. Sugar ready M-30 and S-30 prices declined by Rs 20 each to end at Rs 2,880-2,960 per quintal and Rs 2,870-2,950 per quintal. Mill delivery M-30 and S-30 prices also lost Rs 10 each to Rs 2,660-2,780 per quintal and Rs 2,650-2,770 per quintal.
According to reports, in the mill-gate section, sugar Shamli slipped by Rs 20 to Rs 2,690 per quintal, while Sakoti and Malakpur eased by Rs 5 each to Rs 2,695 per quintal and Rs 2,690 per quintal. But Mawana and Simbholi edged up by Rs 5 each to Rs 2,710 per quintal and Rs 2,740 per quintal.
Sabyasachi Majumdar, senior V-P & group head, Icra Ratings, said, "Domestic sugar production for YS18 is set to cross 30 million tonnes, an increase of around 45-50 per cent from 20.3 million tonnes in the previous year. This has been driven mainly by recovery in production in Maharashtra, North Karnataka and UP.
"We expect domestic sugar consumption to increase to around 25 million tonnes in SY18 from 24.5 million tonnes in SY17. Hence, the expected increase in sugar production with in SY18, it would be higher by at least 5 million tonnes than the estimated consumption. Hence, to clear the surplus stocks and improve cash flow of sugar mills and support them in clearing sugarcane dues to farmers, the Centre has announced the sugar exports of 2 million tonnes."
While Icra estimated that sugar production would cross 30 million tonnes, the Indian Sugar Mills Association (Isma) went one step ahead and said output may total 31.5 million tonnes in the year that began on October 1, compared with the March estimate of 29.5 million tonnes and the previous record of 28.36 million tonnes in 2006-07.
The high expectations stem from timely showers that helped boost yields in the world's top sugar consuming country. Isma apprehends that a bigger harvest in the world's second-largest sugar producing country may further pressure prices that are trading at the lowest since September 2015. Global sugar prices that have tumbled more than 30 per cent in the past year could fall further. The South Asian nation needs to export more to cut inventory and boost local prices.
Meanwhile, the central government has allowed sugar exports of 2 million tonnes in SY18. While the move is aimed at controlling the surplus stocks and support domestic prices, the government support will be crucial for successful implementation of the targeted exports, otherwise current low global prices will render domestic exports un-remunerative for millers, said Icra in its recent report.
In March 2018, the food and consumer affairs ministry allowed exports of 2 million tonnes under the minimum indicative export quota scheme in SY18. Under this scheme, the export quota has been fixed, taking into account the average production of mills achieved in the last two years and up to February of this marketing year. The Centre has also allowed export of white sugar till September 2018 under the duty-free import authorisation scheme, whereby exporters are allowed to import sugar at zero duty within three years.