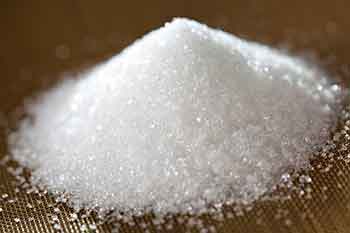 Image Credits: Indian Infoline
New Delhi, Apr 19 (KNN) The sugar production in India has crossed the expected level causing severe decline in prices due to demand-supply gap.

In the current season, country's sugar production marked a high record of 29.98 million tonnes (mt) till April 15, creating a lot of pressure on prices as well as farmers as they are unable to pay their arrears due to decline in prices.
The Indian sugar mill association (ISMA) has demanded government support to provide production-linked incentive to sugarcane farmers.
More than 227 sugar mills are still crushing canes, farmer's arrears have surged to Rs 20,000 crore and prices have come under severe pressure compared to cost of production.
In Maharashtra, Sugar production was around 10.49 mt up to April 15, 2018 while in Uttar Pradesh production was around 10.48 mt.
Only one sugar mill was operational in Karnataka as on April15, 2018 as most of them had crushed their operations. Its production was around 3.63 mt of sugar.
ISMA said that due to high production and supply of sugar, sugar prices have been under severe pressure in the last 4-5 months.
The industry body added that the prices have fallen by Rs 9/kg across the country and current ex-mill sugar prices are around Rs 8 lower than the cost of production.
ISMA said "As on March 15, 2018, the cane arrears reported to the government was over ₹18,000 crore across the country".
Inability to pay cane prices due to fall in sugar prices has made the situation worse for the farmers and sugar mills.
ISMA has urged the government to help sugar mills and sugarcane farmers with an incentive of Rs 4.50/ quintal of sugarcane as part of FRP to bring out them from this distress. (KNN/YV)