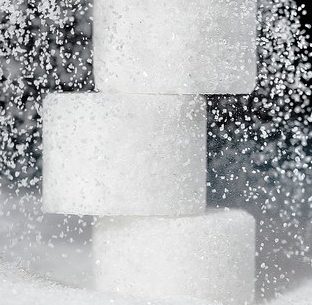 ChiniMandi Kolhapur, Dec 03: While the sugar industry is tightly buttoned up with the surplus sugar, sugar prices have been diminishing sharply and have almost touched the MSP still the demand has remained poor. The sugar mills have been in big trouble as they been choked up with excessive sugar stocks, scanty demand in the market and dues of FRP to farmers. Though the Govt. came up with the monthly release mechanism, which proved to be a smooth path in channelizing the sugar stocks, the millers have had a rough time selling the previous month's quota and yet they are left with around 40-50% of their stocks.
The Chief Minister had recommended to the Govt. on increase the MSP from Rs.2900-3100, however, there has been no green signal in the industry towards the hike. Millers feel that increasing the MSP would be the only game changer at this current situation.
In a meeting held in Kolhapur today, the millers have urged the ministerial committee to demand for a fast track process in getting the MSP hiked. Adding to the same, they said that it has been over almost a month, that the sugar mills have started the crushing of the new season; however, they have been unable to pay the farmers their FRP due to the poor demand in the market.
In the global market, the sugar prices have slide down from $385 to $340 on the other hand the dollar has plummeted from Rs.74 to Rs.70. Exports for millers seem to be next to impossible, as the support from banks towards short margin is not at all inclined positively and for millers to cope up with the interests is not the right cup of tea. The sugar mills are in high hopes that the hike in MSP will change the scenario in a positive manner.
The meeting included detailed discussions on various policies and steps that need to be taken to open a gateway to the end of the crisis the millers are facing. MLA Hasan Mushrif,Vinay Kore,P.G.Medhe, Ganpatrao Patil, Madhavrao Ghatge, Manohar Joshi and many other dignitaries of the industry were present.