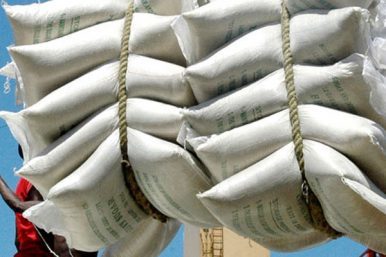 New Delhi, Sep 5 (PTI) Sitting on a huge stock of around 10 million tonnes of sugar, industry body ISMA Wednesday demanded that the government should hike the minimum selling price of sweetener to Rs 36 from the current Rs 29 per kg and fix compulsory export quota at 7 million tonnes to bail out the sector.
India produced a record 32 million tonnes of sugar in the current 2017-18 marketing year (October-September). This is estimated to rise to 35-35.5 million tonnes next marketing year as against the domestic demand of 26 million tonnes.
"Sugar sector is in a big crisis. We want minimum selling price of sweetener be raised to Rs 36 per kg," Indian Sugar Mills Association (ISMA) Director General Abinash Verma told reporters on the sidelines of Kingsman Asia Sugar conference.
This will help mills clear cane arrears that currently stands at about Rs 13,000 crore, he said.
Increase in minimum selling price of sweetener would not hit consumer much as retail price would go up only by Rs 4 to Rs 43-44 per kg, Verma said.
ISMA President Gaurav Goel said the government should come up with export policy for the 2018-19 marketing year as liquidating surplus stock in overseas markets was essential for survival of sugar mills.
"The government should announce compulsory sugar export quota of 7 million tonnes for 2018-19. There should be penalty on those mills which do not export," he said.
The sugar stock would reach 19 million tonnes if mills do not export, Goel said.
"We need a export policy as much of the shipments will have to be in form of raw sugar that mills need to produce from next month," he added.
Goel said there is a window of opportunity till March for India to export as after that sugar from Brazil, Australia and other countries would hit global markets.
Verma said minimum selling price should be raised to partly compensate losses incurred in exports.
Mills would get an average price of Rs 32 per kg from sales in domestic and exports markets, ISMA DG said.
The government had asked mills to export 2 million tonnes in 2017-18 but only 4,50,000 tonnes have been shipped so far. The food ministry has extended the time period to export by three months till December.
Mills participating in the event said the government should increase the minimum selling price and fix export quota to help Mills clear cane arrears.
They feared that cane arrears could touch Rs 40,000-50,000 crore by April end next year if these policy interventions are not made. This would include carry-over arrears of about Rs 9000 crore.