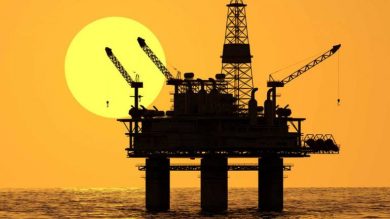 Crude oil prices have been rising over the past couple of months due to US sanctions on Iranian crude oil exports, higher demand and decreasing output from Venezuela.
The price of Brent crude is currently hovering around $78 /bbl, inching towards the $80/bbl mark (May-high).

As a result, prices of petrol and diesel have been on the rise back home also. In India, oil companies set fuel prices on a daily basis.
Factors influencing crude oil prices
Supply-demand equation and market sentiment are the two key factors that influence oil prices. The prices are typically set by market forces through hedging and speculating.
Brent crude, which trades on the Intercontinental Exchange (ICE), is the benchmark for global oil prices. West Texas Intermediate (WTI) crude is another benchmark for oil futures, but is focused on North America. It trades on the New York Mercantile Exchange (NYMEX).
The difference between the futures price and spot price of crude oil indicates investor sentiment.
OPEC
The Organization of the Petroleum Exporting Countries (OPEC) is responsible for about 40 percent of the world's oil supply and 60 percent of the oil traded globally.
Member countries of OPEC are Algeria, Angola, Ecuador, Indonesia, Iran, Iraq, Kuwait, Libya, Nigeria, Qatar, Saudi Arabia, the United Arab Emirates and Venezuela.
How have rising crude oil prices impacted markets?
Rising crude oil prices have impacted both domestic and global markets. The S&P BSE Oil and Gas Index has lost nearly 11 percent YTD.
In India, rising crude oil prices have also contributed to the depreciation of the rupee, which has fallen 13 percent this year.