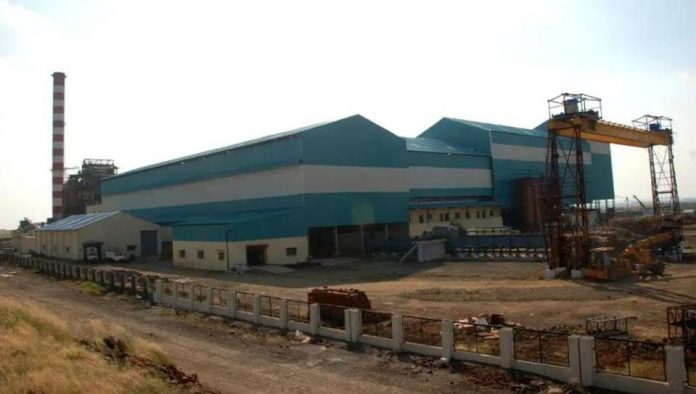 Image Credits: Hindustan Times
A group of about 20 farmers from Atpadi taluka in Sangli district has submitted a complaint to the Atpadi police against a sugar cooperative factory Sadguru Sri Sri Sakhar Karkhana Limited in Sangli after they started receiving loan recovery notices from Canara Bank and ICICI Bank for loans, totally amounting to Rs 11 crore, that they had never applied for.
The matter came to light when about 20 sugar cane farmers from Rajewadi village in Atpadi tehsil, about 230 km from Pune, started getting 'Canara Bank online account kit' from its Bengaluru head office. Rahul Bidave, a farmer from Borgaon village in Malshiras taluka of Solapur district, received a loan recovery notice from ICICI Bank, Pune branch. The farmers were shocked as they had never applied for any type of banking procedure.
They were further surprised when they found that all the 'online account handling kits' received by the farmers in their villages mentioned one common mobile number, that of the chairman of Sadguru Sri Sri Sakhar Karkhana Limited located at village Rajewadi in Atpadi taluka.
When the Atpadi farmers approached the Sangli branch of Canara Bank, they realised that loans of Rs 2 lakhs to Rs 3 lakhs were processed in their name but the amounts were transferred to the account of the sugar cooperative factory within two days. The farmers suspect that the loans were processed in their name by using their legal documents which were deposited with the sugar factory where they had registered for selling their sugar cane.
Speaking to HindustanTimes, Sandip Gawli, branch manager, Canara Bank, Sangli said, "As per our policies, I cannot share the details with a third party without permission of the account holder. We have shared all the bank account details with respective account holders. Please contact them for further clarification."
"The account statements show that the amounts have been transferred to the Sadguru Sri Sri Sakhar Karkhana Ltd without taking the permission of the farmers in whose name the accounts were opened," Bhaiya Pujari, a social activist who has been assisting the farmers, told HT.
While the Atpadi police station has accepted a complaint but refused to lodge an FIR, the sugar factory has been pressurising and threatening the farmers to withdraw their police complaint. "Farmers are being told that their cane will not be harvested for the cane crushing by the factory," Pujari said.
Atpadi police inspector NS Koli said, "Prima facie we have found that, yes money was transferred to Sadguru Sri Sri Sakhar Karkhana Ltd's account. As this is related to the banking industry, we have transferred the case to the Economic Offences Wing (EOW) of Sangli police. Now, they are investigating the case. We will take necessary steps if something suspicious emerges."
Take the case of cane farmer Bibhishan Shirkande who owns about four acres at Rajewadi. On August 8, Shrikhande, like some other farmers from his village, received an 'online account handling kit' from Canara Bank, Sangli, although he and the other farmers had never applied for an account from that bank.
On visiting the bank, the farmers were shocked to learn that they had fresh loan outstanding against their names. Shrikhande's account statement showed that he had taken a loan of Rs 2,97,800 from the bank, although he never got a rupee. "My account statement shows that the amount came into my account and was then transferred to the account of the sugar factory without my knowledge or consent," Shrikhande told HT.
He said that even his signature on the bank document was forged as he never signed any bank papers.
Another farmer, Santosh Shirkande said, "I was surprised when I came to know that the sugar factory has borrowed Rs 2,97,800 from Canara Bank by misusing my documents given to them to register the sale of sugarcane to factory."
In farmer Rahul Bidave's case, he had received a notice from ICICI Bank's Senapati Bapat road branch in Pune for repayment of a loan of Rs 3.44 lakh. The notice dated February 12, 2018 from ICICI Bank mentioned that a loan of Rs 3,44,100 was sanctioned "under the corporate arrangement with M/s Sadguru Sri Sri Sakhar Karkhana Ltd" located at Atpadi, Sangli.
It informed the farmer that "as per the terms of the facility, you were required to repay the principal amount of the facility and also to pay interest and other charges thereon at the rate and in the manner set out therein." The bank demanded a payment of Rs 3,97,508 from the farmer towards the outstanding as of February 12, 2018.
Like the Atpadi farmers, Bidave said, "I was shocked when I got the notice because I had never applied to ICICI Bank for any kind of loan. In fact, I don't even know where this branch is located."
A sugarcane grower from Borgaon village in Malshiras taluka, Bidave said he has four acres and has been growing cane on two acres. He dropped out of school in the seventh standard to assist his family with farming. Bidave said that the loan was in fact applied for and utilised by the Sadguru cooperative sugar factory.
ICICI Bank's assistant manager at SB road branch, Gaurav Joshi, said that the loan was sanctioned by the bank as per the set procedures.
'Yes, we have borrowed from bank in farmers' names'
Sadguru Sri Sri Sakhar Karkhana Limited deputy chairman Balasaheb Patil confirmed to Hindustan Times that it was the sugar cooperative which had borrowed money from bank.
"There is no need to worry; yes we borrowed Rs11 crore from ICICI Bank last year against electricity generation. However, because of losses in the season we have not repaid it. We are now hopeful of repaying the entire amount within the next few days," he said.