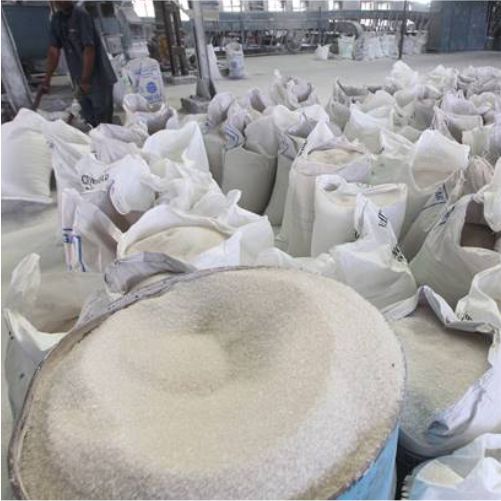 To Listen to this News click on the button below the image
Jammu: Around 35,000 quintals of levy sugar stored to distribute for consumers in the state is lying in government warehouses unattended since December last year.
According to the news report, the Union Ministry of Food and Civil Supplies has stopped the supply of levy sugar to J&K since December 2018. As a result, the state government has not disbursed sugar to 74 lakh Priority House Holds (PHH/BPL) consumers.
As per the MOU, the state government has purchased levy sugar worth crores from millers outside the state remains dumped in the stores in Jammu and Srinagar. Heavy rains during the period and bad condition of the warehouses has damaged the stored sugar.
Jitender Singh, Director FCS&CA Jammu stated that the matter was brought to notice in a meeting with the commissioner, FSC&CA on April 29 and were reminded twice. The suggestions were made to sell sugar to government offices like police and other departments, but the formal approval is awaited.
Accepting the fact that the sugar is being damaged, he said that proposal is tabled at the Finance department, and we are awaiting orders for disposal.