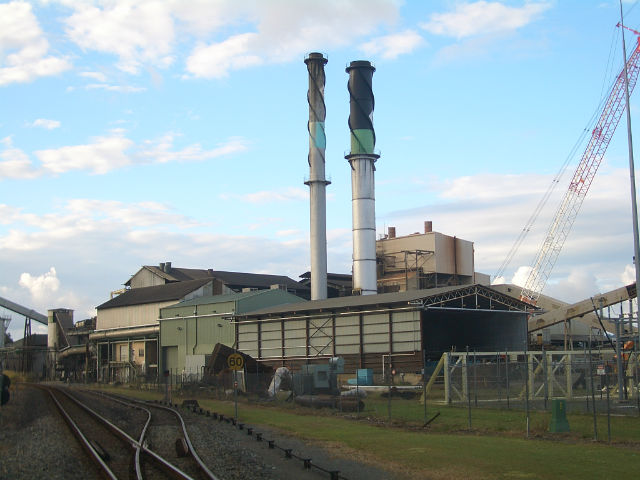 Hyderabad: Though the GST regime has created a level playing platform for sugar factories in the state, the industry still suffers from margin pressure, according to the Telangana Sugar Mills Association (Tesma), which is urging the government to allow them to set up distilleries to make use of surplus molasses to produce ethanol.
"The piling up molasses stocks is causing pollution, while we're forced to sell sugar at a price below the cost of production," the association said. On the other hand, farmers expressed concern over lack of storage which was leading to distress sales of sugarcane; production has doubled in the 2017-18 season.
Sugar factories get molasses as byproduct at 4.6 per cent of crushing volume. The three distilleries in the state are not consuming the molasses. Molasses is used for producing alcohol and ethanol.
"We can sell the surplus molasses to other states. The selling price of molasses is Rs 3,000 per metric tonne (MT). But the government has imposed a fee of Rs 2,500 per MT. This additional fee has put us at a disadvantage. Molasses stocks are piling up," said Tesma secretary R.S. Bhale Rao said.
Stating that stored molasses was causing pollution, Mr Rao asked the government to allow sugar factories to set up distilleries to use molasses to produce ethanol. "Distilleries are not eligible for subsidies. Ethanol is being blended in petrol. State government should encourage distillers by providing subsidies," he said.
On the other hand, distress sale of sugarcane on account of storage problems has resulted in lower sugar prices, leading to unpaid dues to farmers.
Consortium of Indian Farmers Associations (CIFA) secretary-general Bojja Dasaratha Rami Reddy said: "Neither could the industry build storage facilities for excess production of 4.5 lakh MT nor could the government come to our rescue. Though the excess production is sufficient for two months' consumption, contingency plans have not been initiated either by teh industry or the government."
He said if production was high, sugar factories resort to distress sales citing lack of storage. If production is low, sugar mills say it is unviable. "Farmers are losing in both circumstances," Mr Rami Reddy said. The state has seven sugar factories in the private sector, all of which are operational, and three in the public sector. The crushing season generally begins in November and ends in March.
TS recorded 25 lakh MT in 2017-18 as against 11 lakh MT in 2016-17 and registered 2.69 lakh MT sugar production. Sugar factories are working with no profits as the cost of production is running over Rs 35 a kg for the mills, Tesma said. Sugar mills purchase sugarcane from farmers at Rs 3,000 MT. The cost of production is estimated to be Rs 3,500 per quintal.
"Sugar mills get Rs 2,900 per quintal ex-factory rate. The Centre stipulated in last June that no factory can sell sugar below Rs 2,900 per quintal. Despite the increase, it is not remunerative for us but it will at least improve cash flows," Mr Rao said. He said a rate of Rs 3,500 per quintal will ensure operational profit for sugar factories.
Prior to GST, there was five per cent VAT in Telangana state and AP. Because of VAT, sugar factories were forced to export sugar to Kolkata as Weat Bengal is the biggest market. Surplus stocks in Maharashtra and Karnataka are flowing into TS and AP. Factories in the cooperative sector in Maharashtra are doing well. Five per cent GST has created a level playing field for Telangana state sugar factories, which were under pressure as there was no VAT in neighbouring states.
The sugar production is not sufficient for the state, and the gap is met through five lakh MT imports from neighbouring states. As per the government norms, each factory should buy sugarcane grown in a 15-km radius. As the acreage increased after the formation of Telangana state, the crushing volumes are on the rise. Moreover, mechanisation at factories is adding to crushing volumes. However, sugar recovery is 10.6 per cent in the state as against 13 per cent in Maharashtra.
"To enhance recovery rate, we have consulted the Jayashankar agricultural university for developing new sugarcane varieties suitable for the state. We may enter into an agreement with the university next month," Mr Rao said.
Cifa suggested few short-term measures to the Centre and the state government to protect sugar industry "Anticipating cane output, the Centre had removed restrictions on stock holding limits in December 2017. In February it doubled the import duty to 100 per cent to protect sugar mills. The industry failed to hold excess production and resorted to distress sale. The efforts of Centre could not protect the farmers," Mr Rami Reddy added. Four sugar factories in TS have their own captive power units and two are independent producers.