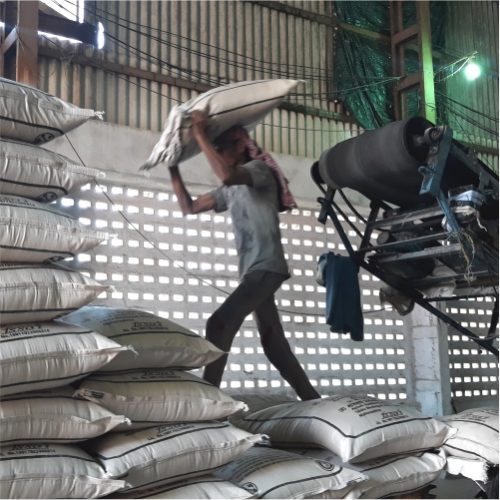 Nairobi: Kenya's sugar industry is battling from huge crisis and amid this it has emerged that still, illicit sugar supplies are in circulation in the market. According to the reports, police in Kenya unearthed selling of a large amount of counterfeit sugar.
Officers from the Directorate of Criminal Investigations (DCI) last week seized around 450 fifty-kilo bags of the illegal sugar. Following which, for the investigation, five suspects have been taken into the custody. Police have taken the samples for testing.

According to the DCI, the suspects found repackaging sugar labelled as 'not for sale'. Acting on a tip-off, police have arrested the accused.
DCI Kenya in a tweet said, "446 BAGS of COUNTERFEIT Sugar (@50Kgs) were last night impounded from Ventures Green Store in Chokaa area following an operation by a team of @ACAKenya & #Kayole Detectives. Five suspects found repackaging the said sugar were arrested & are assisting in further investigations."
"The sugar which is believed to be from the Western Region was indicated NOT FOR SALE. Exhibits secured & samples collected for further analysis. The suspects; Hassan Ibrahim, Geoffrey Mutua, Moses Murigi Irungu, Elkana Waro Omache & Nancy Wanja Kitonga to be charged accordingly, the tweet further added.
This is not the first time, police have acted on counterfeit sugar. Earlier too, on various instances, cops unearthed such crime. During a crackdown in 2018, Kenya's Anti-Counterfeit Agency (ACA) seized substandard or illegal sugar, which was unfit for human consumption.
As per the reports, criminals have been repacking sugar in new bags showing reviewed manufacturing and expiry dates. Also, they apply fake stickers on it, which indicates that it had been certified by the Kenya Bureau of Standards (KEBS).
In May, police in Kariobangi South, Nairobi raided a godown where suspects were found repackaging expired sugar. According to reports, they use to repackage expired sugar into new branded company sacks.
To Listen to this News click on the button below the image.