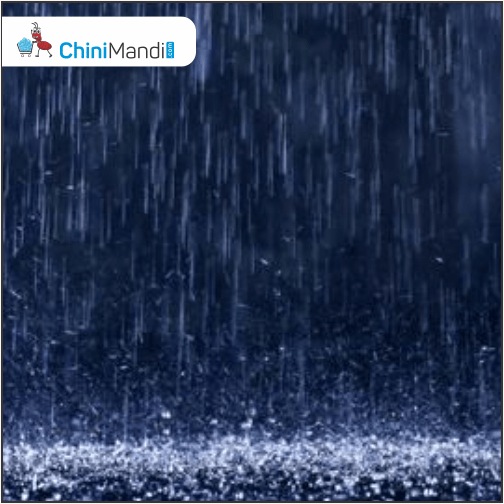 Mumbai (Maharashtra) [India], September 8 (ANI): The India Meteorological Department (IMD) has issued a Yellow alert for Friday in Mumbai, Thane, Palghar, Raigad, Ratnagiri, Dhule, Jalgaon and Nashik districts of Maharashtra.
"Western #MadhyaPradesh, #Maharashtra & #Gujarat to Face Heavy Downpour in next 3 days," the IMD said in a post on 'X'.
The weather office has predicted light to moderate rainfall with moderate to severe thunderstorms in several parts of India including north Maharashtra, Gujarat and Madhya Pradesh.
"Recent Satellite Imagery shows moderate to intense convective clouds leading to the possibility of light to moderate rainfall activity occasional intense spells with moderate to severe thunderstorms and lightening over parts of Northwest #UttarPradesh, #EastUttarPradesh #SouthBihar, #northMaharashtra, #GujaratRegion, #MadhyaPradesh, #Odisha, #GangeticWestBengal, #Jharkhand, #Assam & #Meghalaya, #Nagaland, #Manipur, #Mizoram, #Tripura during night time," the IMD said in a string of posts on 'X'.
Mumbai witnessed heavy rainfall since Thursday morning and more rainfall is expected at night, the Met Office said.
"#Mumbai and adjoining regions have also reported heavy rainfall since 0830 hrs IST. #Mumbai Rain since 0830 hrs IST (in mm) #Santacruz 92.5; #Colaba 43.6; #Dahisar 71.0; #Juhu 84.0; #Rammandir 88.0; #Matunga 75.5; Sion 75.2 light to moderate rainfall is likely over Mumbai during night time," the IMD posted.
Earlier on Thursday, the weather office forecasted light to moderate rainfall in parts of Uttar Pradesh. It also predicted light to moderate rainfall in Kerala, Tamil Nadu, Andhra Pradesh, Andaman and Nicobar Islands, Sikkim, Ladakh, Arunachal Pradesh, Rajasthan and Telangana. (ANI)