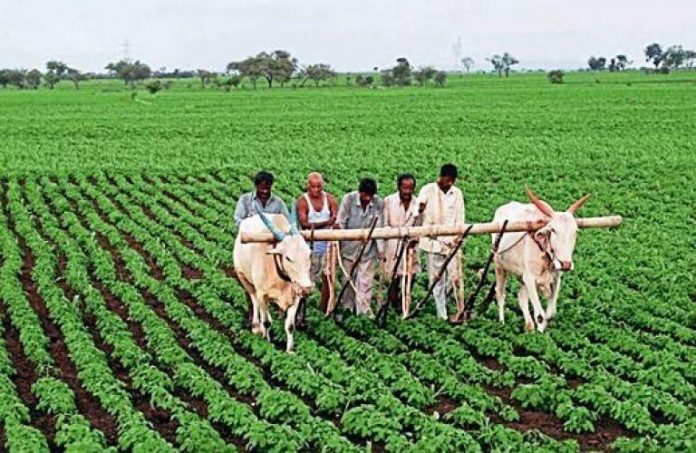 Bijnor: Already reeling under heavy debt, nearly 34,000 farmers, mostly cane growers, in Bijnor will not be given bank loan owing to non-payment of previous debts. According to officials, a delay by mills in paying farmers prevented the latter from settling their bank dues.
Data provided by the district lead bank suggests that there are over 3 lakh farmers in the district who are reeling under debt. These farmers collectively owe Rs 4,417 crore to different banks. Out of these, 34,000 farmers have failed to pay their debts on time and hence their accounts have been declared NPAs. Officials said that banks won't lend any more money to these farmers.
According statistics provided by the sugarcane department, there are nine sugar mills in the district which together owe over Rs 800 crore to farmers. According to officials, there are farmers who were expecting their loan to be settled by the government, but they were not found eligible for the scheme during the verification process. Now, their accounts have been declared NPAs.
Talking to TOI, Gaje Singh, a farmer from Raipur village, said, "Our village falls under Barkatpur sugar mill. The mill did not pay us on time. I had a debt of Rs 2 lakh, while I was to receive Rs 3lakh from the mill. If my dues were timely cleared, I would have repaid my loan. Now, the bank has served notice to me and asked me to make the payment at the earliest. I don't pay, I will not be given any more loan in future."
On being asked about the issue, lead bank officer Ajay Kumar confirmed the development and said, "There are around 3.17 lakh farmers here. Accounts of 34,000 farmers have been declared NPAs. The farmers whose bank accounts were declared NPAs will not be able to take fresh loans. The number of NPAs has increased. Banks have to recover Rs 4,417 crore from farmers."