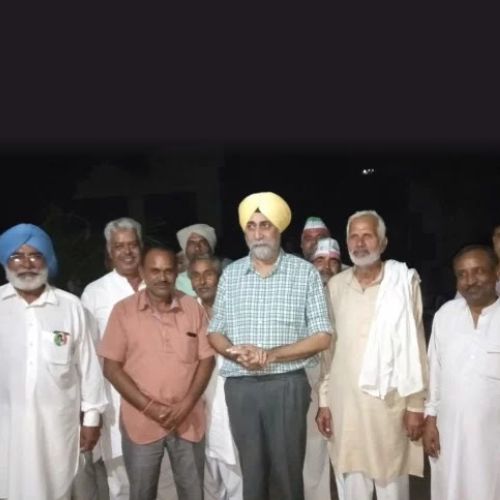 Muzaffarnagar: Sugarcane arrears has remained a major issue in Uttar Pradesh. Following which cane growers are staging demonstration and have also intensified their protest. They claim that their financial condition is worsening day-by-day as they have not received dues from mills. Farmers assert that they are unable to feed their families, nor able to pay school fees of their children.
Sugarcane growers also say that the cost of sugarcane production is increased, therefore there is a need to hike cane price. Addressing the agitating farmers in the premises of Titawi sugar mill, Sardar VM Singh, National President of Rashtriya Kisan Mazdoor Sangathan said, "Farmers bear sugarcane cultivation cost Rs 290 per quintal. In view of the increasing cost, the sugarcane price should be hiked at Rs 435 per quintal. This will aid in reducing the burden on sugarcane farmers."
In the month of July, Central government kept Fair and Remunerative Price (FRP) of sugarcane unchanged at Rs 275 per quintal for 2019-20 crushing season for a basic recovery rate of 10 per cent as sugar mills in India claimed that they are finding it difficult to pay FRP of sugarcane as the average production cost of sugar is 35 to 36 rupees per kg as against the MSP of 31 rupees per kg.
To Listen to this News click on the button below the image.