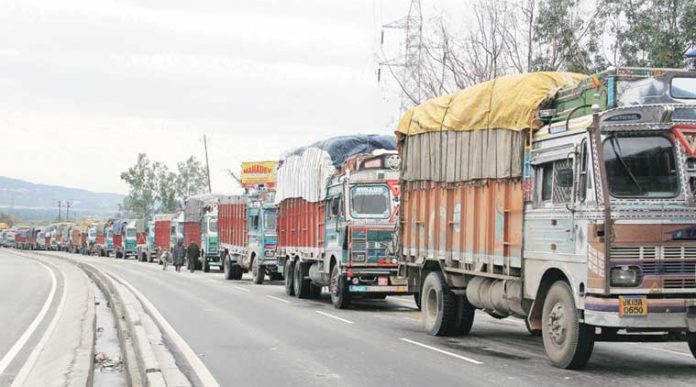 Transporters will go on a nationwide indefinite strike from July 20 to protest against the constant increase in diesel prices, uncontrollable toll expenses, GST compliance issues, practical problems with e-way bills and some other issues. The All India Motor Transport Congress, the umbrella organisation of transporters, has given the strike call. and all State and district level associations would join the stir.
The strike would begin from 8 am on July 20 and was expected to disrupt supplies.
Though the strike call was given two months in advance, the government is yet to pay any heed forcing the transporters to go ahead with their plan, transport union leaders said.
"There is no other option but to go on strike. The notice was given two months back and we have not heard anything from the government. Transport operators are very much harassed and we are doing this to safeguard our future," said Anil Vijan, General Secretary, Bombay Goods Transport Association (BGTA).
He said the daily increase in diesel prices has made their operations unviable as they were unable to pass on the extra burden to clients since contracts are signed well in advance.
"Fluctuation of diesel price is the main issue. We have been demanding for transparency in toll policy and no one is listening. Toll collection is not ending and are increasing frequently. We can not run an unviable business," Mr Vijan said.
Though large transporters have the volume to support their operations, medium-sized transporters with 30-50 vehicles are facing the heat as their margins are dipping and survival is becoming difficult. Smaller transporters are literally on the verge of shutting down, transporters said.
"We have come to a brink. Our margins are shrinking every day on account of the diesel price hike. The increase in toll and insurance cost is not getting included in the freight. There is no point in doing business like this," Abhishek A Gupta, managing director, Prakash Parcel Services Ltd said.
He said, "the GST and E-way Bill related issues are increasing the pressure on the transport industry and it is high time the government must address this."