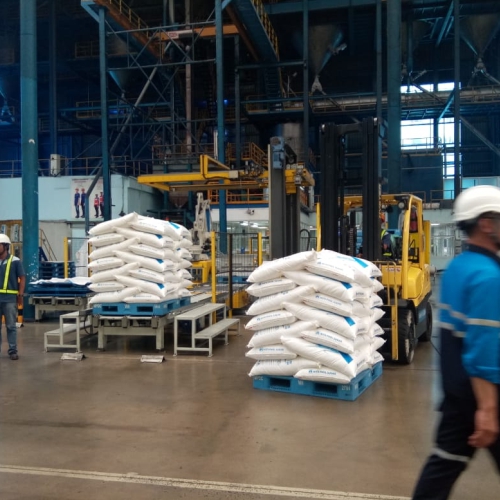 Mumbai: More than one year has passed since India is waiting for Indonesia to relax sugar import norms. Both countries are in discussion over India prioritising import of palm oil from Indonesia against the supply of raw sugar from India.
The discussion began in the first term of Modi government when the import duty for palm oil from Malaysia was lower when compared with import duty from Indonesia. Now India has acted on palm oil, it is expected that Indonesia will take steps. Indonesia has relaxed some norms, but still, hurdles remain for exporting sugar.

Abinash Verma, Director General, Indian Sugar Mills Association, said, "The opening of the Indonesian market will help in reducing sugar glut in the Indian market."
A year ago, import duty for palm oil for Malaysia was lower than Indonesia. This was making import from Indonesia unattractive. Indonesia approached India to make import duty for both competitors in palm oil at par against which it offered to buy sugar from India.
India accepted the offer. However Indian sugar had to face two hurdles, one was import duty on sugar from Australia, and other countries was 5 per cent while for India it was the specific duty of $30 per tonne, which was more than the duty on other countries like Australia.
Indonesia has reduced the duty, but the quality norms are still hurdle for Indian sugar. As per the rule, Indonesia imports sugar having International Commission for Uniform Methods of Sugar Analysis (ICUMSA) norms of 1200 and above. Indian mills produce sugar having ICUMSA ranging 400-800. Now India is awaiting the relaxation of norms by the Indonesia.
Recently Indrasari Wisnu Wardhana, the foreign trade director-general of Trade ministry said Indonesia is mulling to revise sugar import rules by increasing the purity of its raw sugar. The lower ICUMSA level indicates that it is of high sugar purity. The timeline to implement revision has not yet set.
To Listen to this News click on the play button.