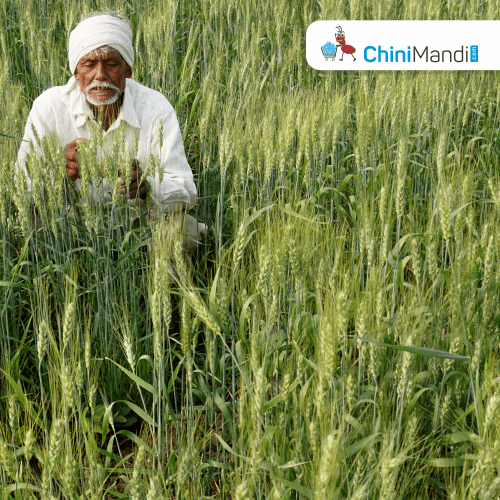 New Delhi: Wheat output in India is likely to be more by 5 million tonnes this year (112 MT) compared to last year, said Gyanendra Singh, director of ICAR-IIWBR, the apex body for wheat cultivation in the country, reports Economic Times.
"Farmers have used new seeds this year that are high yielding in nature as well as tolerant to heat. These varieties include DBW 187, DBW 303, DBW 222, DBW 327 and DBW 332," he said.
Prices of wheat in the wholesale market are around Rs 30 per kg according to traders and processors. The wheat prices are ranging from Rs 27/kg to RS 29.50/kg in several parts of the country which are 30-40% above the MSP of Rs 20.15 per kg.
The fall in the domestic output and increased purchases by private parties resulted in lowering wheat procurement from 43.444 MT to 18.792 MT in 2022-23. India banned exports of the commodity at the beginning of this year after encouraging exports.