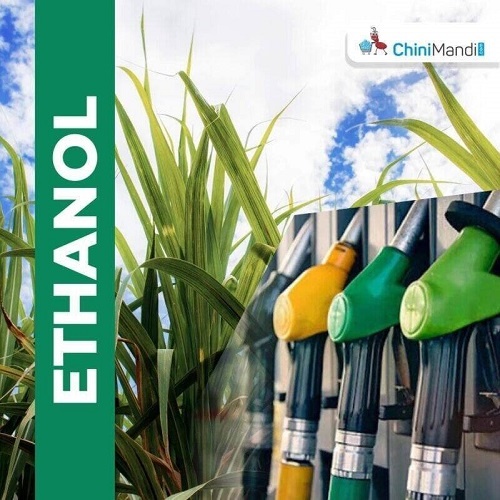 The government has set a target of blending 12 percent ethanol with petrol for the 2022-23 ethanol supply year, which ends in November. The government is making every possible effort to achieve this goal. As part of this effort, Oil marketing companies (OMCs) have increased ethanol prices twice, following the temporary halt in the Food Corporation of India's (FCI) subsidized rice supply for ethanol production. The price hike is in line with the government's aim to ensure that its goal of achieving a 12 percent ethanol blending rate remains on track.
According to the news report published in Zee Business, Rajinder Mittal, Managing Director of BCL Industries, commented on the recent move by OMCs to increase ethanol prices, stating that the price hike was necessary to incentivise distilleries and keep up with the momentum of ethanol blending.
Many distilleries halted their operations due to the FCI's discontinuation of subsidized rice supply. Recognizing the potential impact on ethanol production, the government increased ethanol prices to ensure its ethanol blending objective remains on track.
Mittal said this move is encouraging for ethanol makers. The latest round of rate hike will benefit the industry players.
Highlighting the use of maize in ethanol production, he mentioned that while maize serves as a global input for ethanol production, its utilization is relatively limited in India.
On August 22, OMCs announced an additional incentive of ₹3.71 per litre on ethanol produced from damaged food grain and maize, with immediate effect. The purpose of this increase is to provide support to distilleries so that they can maintain their production levels. Now, the total incentive amount for damaged food grain and maize is ₹8.46 per litre and ₹9.72 per litre, respectively. This includes the total incentive amount for damaged food grain and maize, which also covers the interim incentive given on August 7.
On August 7, the purchase price of ethanol by OMCs was increased by ₹4.75 per litre to ₹60.29 per litre when the biofuel is made from damaged or broken rice. Additionally, the price of maize-based ethanol was raised by Rs. 6.01 to Rs. 62.36 per litre.
It must be noted that, govenrment has set target of 20 per cent ethanol blending with petrol by 2025.