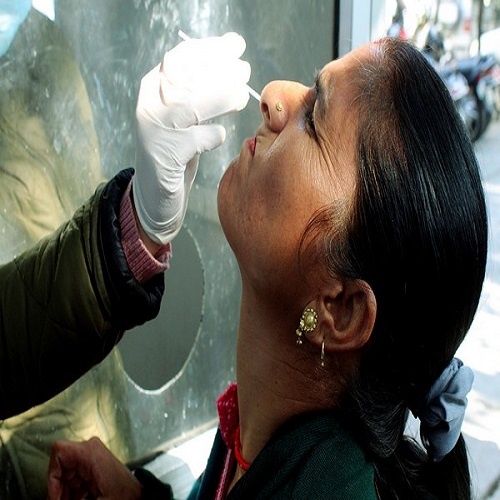 New Delhi [India], May 5 (ANI): India reported 3,611 new cases of Covid-19 in the last 24 hours while the number of active cases dropped to 33,232, according to the daily bulletin released by the Ministry of Health and Family Welfare on Friday.
Active cases stand at 0.07 per cent of the total active cases and the recovery rate is 98.74 per cent.
1,930 Covid-19 doses were administered in the last 24 hours.
220.66 cr Total Vaccine doses (95.21 cr Second Dose and 22.87 cr Precaution Dose) have been administered so far under Nationwide Vaccination Drive, the Ministry said in its bulletin.
With the 6,587 recoveries in the last 24 hours, the total recoveries increased to 4,43,99,415, it said.
With the news of 3,611 Covid-19 cases the daily positivity rate stands at 2.08 per cent and the weekly positivity rate stand at 2.88 per cent.
A total of 92.74 crore tests conducted so far and 1,73,263 tests were conducted in the last 24 hours, the ministry added. (ANI)