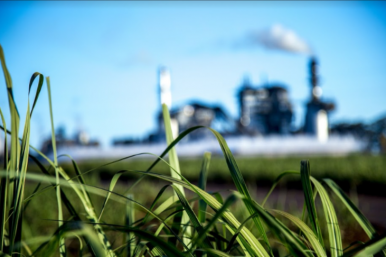 India, the world's biggest consumer of sugar, is set to replace Brazil as its biggest producer too.
However, this will be a uncertain distinction for the industry and it highlights the threats of a highly regulated sector (the industry has no control on raw material price and the government often acts to check sugar price).
The emergence of India as the biggest producer comes at a time when a large global surplus has evoked Brazil to divert sugarcane to ethanol production. India, on the other hand, is striving to manage its current stocks while staring at another record output.

"The Indian sugar industry will face its most significant challenge in history with the country's emergence as the biggest producer. There could be catastrophic losses with the surplus that is being projected," said Tarun Sawhney, vice chairman and managing director, Triveni Engineering & Industries, which owns seven sugar mills in sugarcane-rich Uttar Pradesh.
Brazil, which has a sugar industry that is largely unregulated, is expected to produce about 30 million tonnes of sugar in the 2018-19 sugar season (including North East Brazil), 22 per cent lower than in the previous year. India, on the other hand, is projected to have an output of 35.5 million tonnes in the 2018-19 season (October-September), breaking the record of 32 million tonnes in 2017-18.
Given the annual domestic consumption of about 25 million tonnes, a surplus of 10 million tonnes will be added to the system. When the industry ends the current year in September, it may have a surplus of 10 million tonnes. That makes for a surplus of about 20 million tonnes by September 2019 unless the industry ships out a few million tonnes abroad. The country has never seen and handled such a large surplus.
But the Brazilian industry is sitting pretty. A recovery in crude oil prices this calendar year, along with a global surplus-led low sugar price, prompted sugar millers to make less sugar and divert more sugarcane for ethanol production. Ethanol is used as an alternative fuel to run vehicles in Brazil. "The Brazilian industry is guided by economics in their processing of sugarcane. Regardless of whether the industry produces more sugar or more ethanol, the sugarcane is consumed and farmers are protected," said Sawhney.
The record sugar production is not something "we can be proud of", said another industry executive. As a country, "we have not been able to ensure 5 per cent ethanol blending with petrol in spite of the launch of the programme more than 12 years ago". The fluctuating fortunes of this industry have not allowed it to invest in expanding distillery capacity. State-level taxes on inter-state movements of sugarcane-based alcohol and low ethanol prices have not helped, either.
The government has recently announced a package allowing the production of ethanol directly from sugarcane juice and B-heavy molasses, but it will take time to show results. A government-sponsored soft loan provision worth Rs 44 billion for setting up distillery capacity also has its own gestation period. Sawhney, while praising the move, said this allocation needed to be bigger and disincentives like taxes on movements of ethanol should end.
While a price of Rs 47.49 a litre has been fixed for ethanol produced from B-heavy molasses (where sugarcane juice is diverted for ethanol, resulting in lower sugar output), Sawhney said this price was not enough and it could not incentivise the industry to produce less sugar and more ethanol.
"A minimum price of Rs 54-55 a litre is needed. Let us not forget that ethanol has environmental benefits and saves forex."
Besides ethanol, the only option to cut the sugar surplus is exports. Though the government had mandated exporting 2 million tonnes of sugar till September this year, so far just one-fourth of it could be shipped due to poor demand as well as non-remunerative prices. India produces low-quality white sugar, which does not have a big a market globally.
The government had to extend this September deadline by three months and is also said to be considering more efforts to facilitate bigger exports.
The large sugarcane dues of almost Rs 160 billion (slated to rise further when mills start crushing in October) could become a poll agenda for the opposition in next year's general elections.