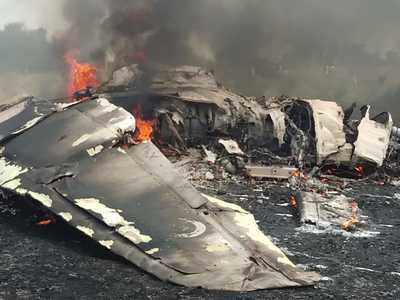 ChiniMandi: Today, IAF MiG-27 fighter jet was crashed at the empty field of Dewliya near Banad in Jodhpur, Rajasthan due to a technical issue. Defence spokesperson Colonel Ghosh informed that pilot had escaped safely.
The crash resulted in a fire in the area where it was crashed. Immediately after the incident fire brigade was sent. Air Force officers and police personnel rushed to the site.
The pilot avoided the crowded village areas and crashed the jet in an open field to avoid any greater mishap.
An inquiry will be conducted by the court towards the accident as Ghosh said.
Deputy Commissioner, Jodhpur, Amandeep Singh informed that no loss of life has been reported in the accident.