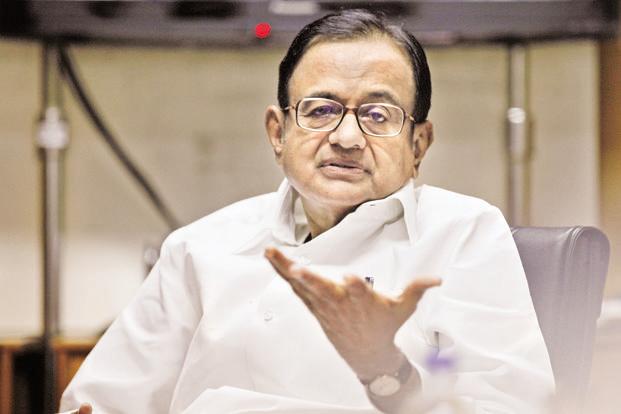 Indian economy has become like a car whose three tyres are punctured, former finance minister P Chidambaram said today in Thane as he attacked the Narendra Modi government on rising petroleum prices and other issues.
"Private investment, private consumption, exports and government expenditures are four growth engines of an economy. It's like four tyres of a car. If one or two tyres are punctured, it will slow down but in our case, three tyres are punctured," the senior Congress leader said at an event organised by the Maharashtra Congress unit.
Government expenditure is on only in healthcare and in some other amenities, he said. "To keep this expenditure going on, the government has continued taxing petrol, diesel and even LPG. It is squeezing money from people in such taxes and spending some from it on public amenities," Chidambaram said.
Did you see any investment in the power sector recently, he questioned. "For example, out of the 10 major companies that went into insolvency, five were steel companies. How can you expect any investment in such sectors," he wondered.
Chidambaram also criticised the government for introducing a "five-slab" Goods and Services Tax (GST) regime.
"Post-demonstration this government has introduced GST with five tax slabs with a cess over it. In other countries, GST is just one tax system but we can have two types of taxation in India. Still, having five slabs is not what we
had imagined about GST," he said.
He said that the government is incompetent in addressing the economic issues, which has "worsened" under the current dispensation.
"Industrial utilisation is mere 60 per cent in the country. The export of merchandise, during the UPA was USD 315 billion, which was USD 303 billion last year. Before that, it was not even USD 300 billion. This shows we are not earning from exports too," the former finance minister said.
He mocked the Pradhan Mantri Mudra Yojana of the Modi government under which loans of up to Rs 10 lakh are provided to non-corporate, non-farm small/micro enterprises. "The average amount of disbursed Mudra loan is Rs 43,000 per person. No major investment can be done with such low amount, except one wants to run a Pakoda stall," Chidambaram said in an apparent reference to Modi's remarks that selling 'pakodas' is also a form of employment.
He said "compared to social blunders of the NDA government, economic mistakes are curable and correctable".
"The BJP-led government has suddenly given a message to certain communities that they are second-rank citizens of this country. There is a lot of unrest over food habits, social behaviour, active anti-Romeo squads in the country," he said.