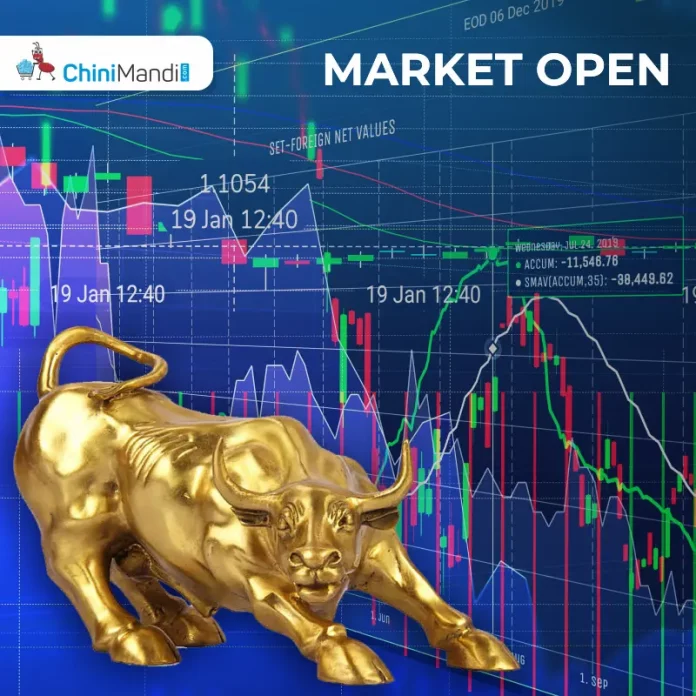 New Delhi [India], March 15 (ANI): Stock indices in India are back in the green largely due to value buying after having declined for a couple of sessions.
The recent dip in the indices was due to a slump in the banking and financial stocks following the collapse of two US banks in a matter of two-to-three days.
At the time of writing this report, Sensex traded at 58,229.46 points, up 329.27 points or 0.57 per cent, Nifty traded at 17,137.10 points, up 93.80 points or 0.55 per cent.

At 10:44 am, Sensex was trading 236.24 points higher at 58,136.43, whereas Nifty was trading 75.75 points up at 17,119.05.
Benchmark indices Sensex and Nifty settled 0.6-0.7 per cent lower on Tuesday. Nifty PSU bank declined nearly 2.0 per cent.
The US-based Silicon Valley Bank collapsed on Friday. The crisis-hit Silicon Valley Bank's shares tumbled over 60 per cent. Following the Silicon Valley Bank, New York-based Signature Bank was closed by the state regulators on Sunday (local time), becoming the second US bank to have collapsed.
In aftereffect, some other US banks too saw a sharp dip in their share prices. Meanwhile, the US government and regulators said that depositors' savings remain safe.
Indian stocks also lent support from the moderating inflation in the US.
Inflation in the US moderated to 6.0 per cent in February, from 6.4 per cent in January and 6.5 per cent in December, and 7.1 per cent the month before but still is way above the 2 per cent target.
The US central bank's policy rate is now in a target range of 4.50-4.75 per cent, the highest level in 15 years, and notably, it was near zero in the early part of 2022.
Meanwhile, consumer and wholesale inflation in India too moderated.
"The US inflation print for February which came at 6 per cent year-on-year is indicative of disinflation but the decline is at a pace much lower than what the Fed would like. So it would be realistic to expect a 25 bp hike in rate in the March 22 Fed meeting," said VK Vijayakumar, Chief Investment Strategist at Geojit Financial Services.
"Since the Indian economy is strong and the banking system is robust, long-term investors can utilise the weakness in the market to accumulate high quality stocks, particularly large-caps. Capital goods is a strong segment," Vijayakumar added. (ANI)
Track Live Share Market Chart and live Forex rates chart at ChiniMandi.