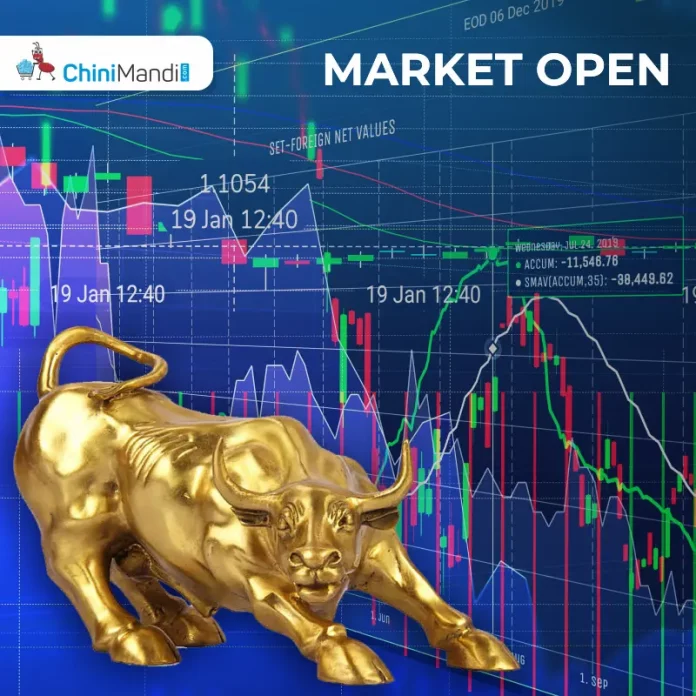 New Delhi [India], April 3 (ANI): Indian stocks traded largely steady Monday morning as investors at large are eyeing the outcome of the three-day Reserve Bank of India's monetary policy committee meeting, the first in 2023-24, starting today.
At the time of writing this report, benchmark indices – Sensex and Nifty – declined 0.1 per each.
At the latest Monetary Policy Committee (MPC) of the RBI in early February, it decided to raise the repo rate by 25 basis points to 6.5 per cent to manage inflation. So far, RBI raised the repo rate, the rate at which it lends to banks, by 250 basis points cumulatively since May 2022.
Raising interest rates is a monetary policy instrument that typically helps suppress demand in economy, thereby helping the inflation rate decline.
According to SBI Research's latest Ecowrap report, the RBI is expected to pause its interest rate hike and the current 6.5 per cent repo rate could be the terminal rate for now.
"Markets are likely to consolidate around the present levels in the near-term and trigger for the directional move are likely to be provided by the Q4 results starting from April 13th," said VK Vijayakumar, Chief Investment Strategist at Geojit Financial Services.
In other news, foreign portfolio investors (FPIs) have turned net buyers in Indian stock markets after having sold two months on a trot in January and February – data from the National Securities Depository (NSDL) revealed. FPIs bought assets worth about Rs 7,936 crore in Indian stock markets in March 2023.
The banking crisis in the US that emanated after the collapse of Silicon Valley Bank in early March seemed to have made renewed appetite for Indian stocks.
One of the most prominent lenders in the world of technology startups, Silicon Valley Bank, which was struggling, collapsed on March 10, after a run on the bank by the depositors.
In January and February, FPIs sold equities worth Rs 28,852 crore and Rs 5,294 crore, respectively. NSDL data showed. Foreign investors were apparently cautious amid risks from the then volatility in Indian stock markets. In 2022, foreign portfolio investors sold Rs 121,439 crore worth of stocks in India on a cumulative basis. (ANI)