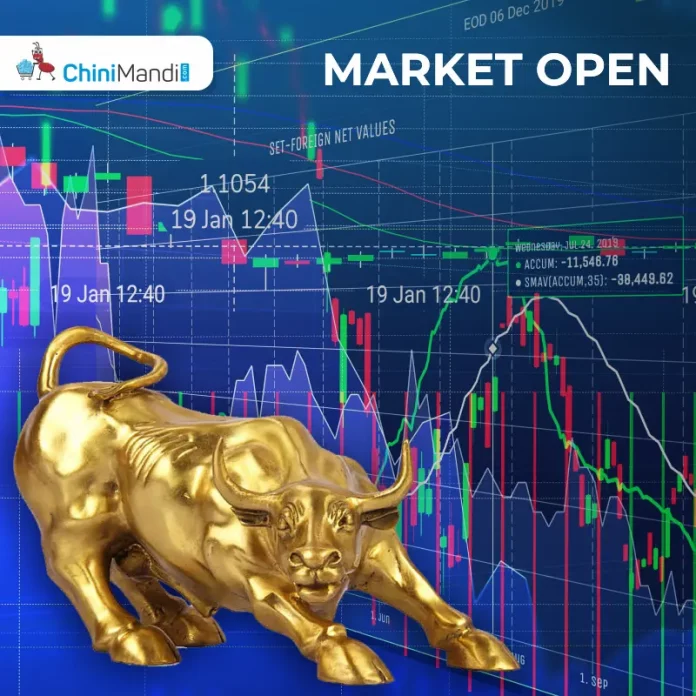 New Delhi [India], March 29 (ANI): Indian stocks were marginally higher on Wednesday morning after closing largely steady during the previous session.
At the time of writing this report, Sensex and Nifty were 0.3-0.4 per cent up each.
"In the absence of near-term cues, the market is likely to remain range-bound for some days before taking a new direction," said V K Vijayakumar, Chief Investment Strategist at Geojit Financial Services.
At 10:36 am, Sensex was trading 282.79  points higher at 57,896.51, whereas Nifty was trading 94.40 points up at 17,046.10.
"The recent correction has made valuations for the broader market attractive. Nifty Smallcap index and Nifty Midcap index are down around 10% and 6% respectively in the last three months," Vijayakumar added.
For fresh cues, the next RBI monetary policy meeting, scheduled to be held in the first week of April 2023, will be closely watched.
At the latest Monetary Policy Committee (MPC) of the RBI in early February, it decided to raise the repo rate by 25 basis points to 6.5 per cent to manage inflation. Raising interest rates is a monetary policy instrument that typically helps suppress demand in the economy, thereby helping the inflation rate decline.
According to SBI Research's latest Ecowrap report, the RBI is expected to pause its interest rate hike and the current 6.5 per cent repo rate could be the terminal rate for now.
The report asserted that the RBI has enough reasons to pause the repo rate hike in the April meeting. (ANI)
Track Live Share Market Chart and live Forex rates chart at ChiniMandi.