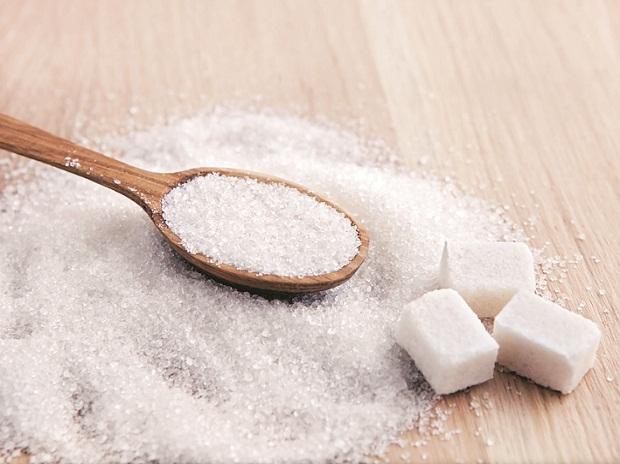 India's move to find new markets for its sugar ahead of the 2018-19 crushing season has met with partial success so far, with Bangladesh and Malaysia showing interest in importing raws from the country while Indonesia wants India to lower the import duties on palm oil before it allows import of sugar.
Bangladesh, Indonesia, Malaysia, and China are the four countries that India has targeted in the first phase to export surplus raw sugar either through government-to-government deals or even otherwise.
Negotiations are still on with China, and while India can potentially export 1.5-2.0 million tonnes of raw sugar to China, Beijing recently imposed a huge tariff on sugar imports, hurting any possibility of India making headway.
So far, no firm deal has been signed with any potential importer.
"There are a lot of limitations for Indian sugar exports to become viable and one big factor is high price of Indian sugar due to high cane cost which makes it unviable vis-à-vis other competitors and also the quality is sometimes not exactly of international standards, though this can be always be improved," Sabyasachi Majumdar, Senior Vice President and Group Head, ICRA Ltd told Business Standard.
Even in India, local mills aren't very keen on exporting sugar presently because of higher price realization in the local markets, officials said.
Unless there is parity in prices, no Indian sugar mill would be open to the idea of export, which could further build on to the excess stocks and mounting dues.
The ex-mill price of Indian raw sugar is somewhere around Rs 18 per kg while the same quantity fetches around Rs 30 in the domestic market.
Therefore, it makes perfect sense for anyone to sell sugar domestically than to export.
But, domestic market has limited absorption capacity and unless newer avenues are found to dispose off the surplus, prices would remain depressed, particularly when production in 2018-19 sugar season is again projected to be a huge 35-35.5 million tonnes.
Among the four Asian markets identified by a high-level delegation of sugar industry representatives and government officials from the Ministry of Commerce and Food, Bangladesh looks to be the most probable candidate to buy some Indian raw sugar, sources said.
Officials who are part of the delegation said that because of its geographical proximity to India, Bangladesh has shown interest to import around 2.2 million tonnes of raw sugar between October to December, which fits in perfectly with the 2018-19 sugarcane crushing season in India.
"Provided price doesn't act as a roadblock, Bangladesh is willing to import raw sugar from India due to geographical proximity which lowers transportation cost and also because Indian raw sugar quality-wise is much closer to what Bangladeshis consume and is dextran-free, unlike Brazilian or Thai sugar," a senior industry official said.
Indian raw sugar is dextran-free because it is crushed from fresh cane unlike in Brazil and Thailand where the cane is sometimes left in the field after cutting.
The ongoing Line of Credit (LoC) between India and Bangladesh is also expected to come in handy for the exports.
Another big Southeast Asian nation which Indian authorities are targeting is Indonesia, one of the world's biggest importers. The country's annual requirement of raw sugar is around 3.5-4.0 million tonnes per annum, which it so far used to primarily meet from Brazil. But with Brazil diverting around 6.5-7.0 million tonnes of sugarcane for making ethanol, it has little surplus to fulfill Indonesia's requirement.
However, Indonesia is insisting that India first lower the import duties on palm oil, which it has increased from 7 per cent to 54 per cent in last one year, before negotiations can start on importing sugar.
"We have taken this matter with top government officials," said Prakash Naiknavare, managing director of National Federation of Cooperative Sugar Factories, who is part of the delegation told Business Standard.
Malaysia, the second country that has shown some interest in Indian raw sugar, has an annual requirement of 2.2 million tonnes of raws, but is willing to enter into a deal only if prices match.
"We are also looking at Sri Lanka, Iran and Afghanistan to see if they have any requirement of raw sugar from India because with next year's sugar production projected to be more than 2017-18, the situation looks scary," Naiknavare said.
India is projected to start the 2018-19 sugar season in October with a huge surplus opening stock of almost 10 million tonnes of sugar which, when added to the projected production of 35 million tonnes, would mean that availability would be somewhere around 45 million tonnes.
India's domestic sugar consumption is estimated at 25-26 million tonnes.
According to industry body, Indian Sugar Mills Association (ISMA), sugar production could go up in 2018-19 because of higher availability of sugarcane on likely increase in acreage and yields from the high-yielding cane variety Co0238.