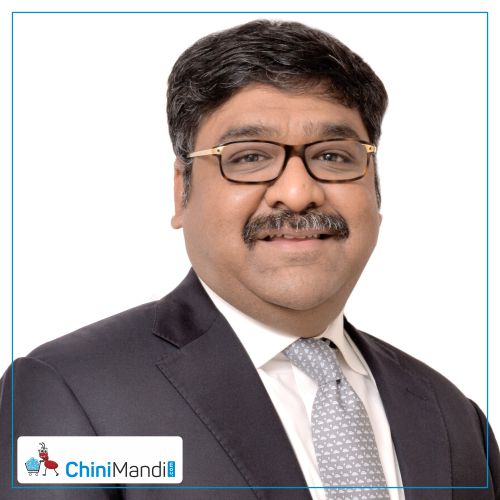 Coronavirus pandemic has pushed major economies around the world into a "forced-halt" situation. The sugar industry is not a different state and the various major sugar producing countries have been leaving no stone unturned in making it imperative for measures to keep the industry moving.
As the sugar industry deals with the coronavirus crisis, the President of Shree Renuka Sugars, Mr. Ravi Gupta shared his views on the equation of coronavirus with the Indian sugar industry. Speaking on the estimated production of sugar and decline in consumption after the outbreak of COVID-19 he said, "Most of the sugar mills in the western states have stopped crushing, crushing in Karnataka is over. Sugar mills in Maharashtra may stop crushing this week. Mills in the North (UP, Punjab and Haryana) are still running." He emphasized that Government has done a great job in smoothening the sugar crushing operations in all the states in spite of many challenges. Therefore, we should still be able to witness sugar production close to 26.8 mmt.
He remained skeptical on demand though. He opined that with COVID-19 lockdown consumption of sugar is assuredly impacted with a standstill in travel, closure of restaurants, hotels etc. Also, sugar consumption is income elastic, therefore, with GDP growth slowing down, sugar consumption is likely to decline. We have to see what finally happens as we are not aware whether worst is over. But given today's situation 0.5
mmt consumption shortfall can be expected.
Adding his views on whether the exports were affected due to the lockdown, he shared, "Initially when the lockdown was announced on 23rd March 2020, everything came to a standstill for a few days in spite of the Government orders that ports should run operational and customs should work. There were issues in movement of trucks, labours etc. Government, Civil Services were at their best, and have proactively done a commendable job in operationalizing everything. The glitches around movement of trucks and labour were solved. FIEO started issuing e-certificates of origin. EIA has started issuing health certificates online. Now, things are smoothening. All the major Government ports are working except Kakinada anchorage port. However, efficiency is lower due to shortage of labour. There are issues in container shipments.
JNPT is facing major issue while movement at Mundra has started. Since imports have reduced many container shipping lines are not calling ports. This shall take some time to get resolved. All in all, with swift action of the Government things are getting smoother. With respect to Indian sugar exports, world sugar prices have fallen sharply on back of lower crude prices, there is no export parity for raw sugar basis current subsidy. Therefore, exports may slow down now and are not likely to cross 4.5 mmt at current prices."
Mr. Gupta asserts that gasoline demand in India may reduce due to slower economic growth. Hence it is the right opportunity for Oil Marketing Companies to increase the ethanol blending percentage and we can easily achieve blending of 15 percent. This shall ultimately take India closer to its target of ethanol-blended petrol (EBP) of 20 percent. Tough times but tough shall get going, he said in the end.