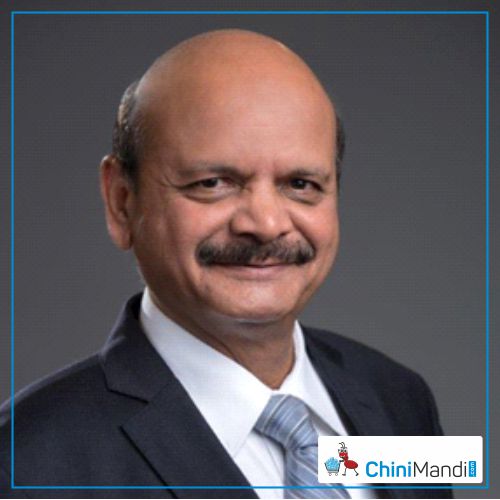 With the new sugar season round the corner, the Indian sugar industry is gearing up to cope up with Covid-19 pressure, a higher number of estimated sugar production and how the global sugar market would look like through big players. The entire sugar industry has eyes on how the Indian sugar industry would take shape in the new sugar season 2020-2021.
In such times what better than getting insights from a business leader of the only milling group that operates sugar mills in Uttar Pradesh and Maharashtra, both the leading sugar producing states in the country.
In an exclusive interview with ChiniMandi News, Mr. BB Mehta – Whole Time Director & CEO – Dalmia Bharat Sugar and Industries Ltd. shared his views on various aspects of the Indian sugar industry and the upcoming sugar season 2020-2021.
Speaking on how the ongoing sugar season has been for Dalmia Bharat Sugar & Industries Ltd. and the Indian sugar industry as a whole, he said "Sugar season 2019-20 has been reasonably good both for Dalmia Bharat Sugar and the Indian sugar industry as a whole. The lower sugar production at 27.2 MMT after diversion of about 7.5 lakh MT of sugar for the ethanol blending program, export of about 5.8 MT would result in All India sugar stock level to about 10.5 MT which is within manageable limits. This has been possible due to favourable Government policies such as export incentives and interest subvention for setting up distillery plants.
Our sugar production during the season has been 5.63 LMT after diverting 0.42 LMT of sugar to ethanol through B heavy molasses route and export of about 1.9 lakh MT, our stock levels as of 30th September 2020 would be for about 3 ½ months of our average releases. We have also been benefited by remunerative prices of ethanol. With the support and help of the State Governments, we were able to complete our crushing season on a successful note. Sugar prices have reasonably been good in view of the support provided by Minimum Selling Price (MSP). Our company has shown one of the best financial results in the industry both for FY 2019-20 and for the first quarter of FY 2020-2021.
On being asked, as a miller what expectations he has from the Government on the sugar export policy, incentives for the season 2020-2021 and what additional Govt. intervention is required for self-sustainability in the sugar industry Mehta answered, "We expect the Government to come out with a similar export policy for the season 2020-21 as is for the current season. The industry has also requested an increase in MSP of sugar, maintenance of buffer stock, and increase in ethanol prices so that there is self-sustainability in the industry.
In addition, the industry is also hoping for some long term measures as detailed below:
(a) Revenue sharing formula and creation of price stabilization fund.
(b) Continue promoting sugar diversion to ethanol through B Heavy and juice route and to declare long term ethanol pricing formula.
(c) Increase in transport rebate for cane transportation.
(d) Premium for higher recoveries to be shared between the mills and the farmers.
(e) Cane price payment in instalments.
The new Ethanol blending program for 5 years has been quite captivating for the Indian sugar industry, sharing his opinion on how the supplies can be increased he shared, "It is heartening to note that Oil Marketing Companies (OMCs) have requested for an EOI for ethanol blending program for five years. In other words, demand for ethanol for the next five years has been made pretty clear. In our view, supplies can be increased to meet this demand by having a transparent ethanol pricing mechanism so that the lending institutions are assured of the viability of this program on a long term basis. In the current season, the diversion of sugar for ethanol blending program is estimated to be about 7-7.5 LMT and for the forthcoming season, the same is estimated at about 1.5 Mn MT."
Commenting on what role the sugar industry can play for India to become Atma Nirbhar and what his views on this as a consumer are; he said, "As far as sugar is concerned, our country is already Atma Nirbhar for production of sugar and we do not expect any sugar imports in the foreseeable future.
The sugar prices in the country, in my view, are very reasonable and consumer friendly. With the thrust on ethanol blending program, the country would be able to save substantial foreign exchange and also meet its energy requirement. Our dependence on import of crude would be lower, if we augment our ethanol blending to 20% in the years to come. This is also a step in the right direction to become Atma Nirbhar to some extent for meeting our energy requirements."
Asked on whether he sees consolidation in the Sugar industry and his views on the sugar supply-demand situation, existing challenges, opportunities and views on a longer-term solution to solve this fundamental surplus, Mehta answered, "As we all are aware that the sugar industry is very fragmented and a sizable capacity is in the cooperative sector also. Recently, the Government of Maharashtra has come out with a policy of leasing sick mills instead of outright sale. Accordingly, the consolidation in the state could happen in this form. Some of the private sector sick mills or those which do not have cogen and distillery facilities, could be opportunities available for consolidation."
"Answering the second part of the question, the country would end with a stock level of 10.5 million tonnes by September end. We are expecting a production of about 32 million tonnes with a consumption of 26 million tonnes and export of about 6 million tonnes in 2020-21. Thus, by September 2021, stocks would be at the same level as that of September 2020."
"In our view, following steps are required to solve this fundamental surplus.
(a) Continuation of ethanol policies with transparency in the pricing so that the present diversion of sugar which in 2020-21 is estimated at 1.5 MT could be increased to about 4-4.5 MT of sugar viz. 15% of our total production.
(b) Cane pricing to be linked to sugar prices with revenue sharing formula and creation of price stabilization fund. This would also imply that the surplus sugar can be exported at international prices without any need of the subsidy from the Government of India.
(c) Other long term measures as stated above." He added.
Lastly, Mr. Mehta shared his take on changes in consumer preferences and if there are any plans for Dalmia to get into the consumer segment, "We think that consumers would prefer buying sugar in consumer packs and branded sugar would be the name of the game going forward as has happened in many other commodities. At Dalmia Bharat Sugar, we are definitely looking at branded sugar and hope to get into this consumer segment in the coming season."
To Listen to this News click on the play button.