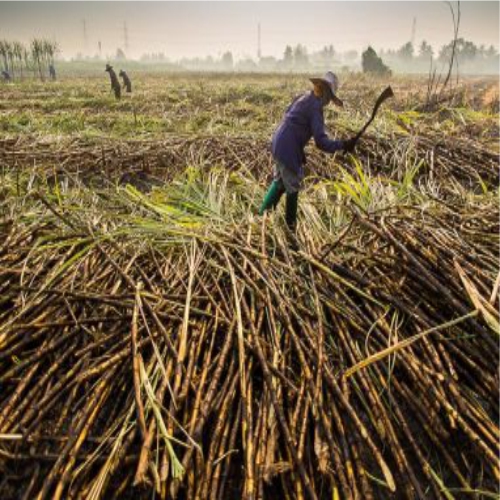 New Delhi: Sugarcane arrears have always remained a major issue in the country. According to media reports, cane arrears have increased to Rs 30,355 crore.
The excess sugar production in India has depressed the prices and also affected the cash flow of the mills. The fact remains that the struggle of millers to pay the cane dues have piled into tall cane arrears although the proactive sops given by the Government through various relief packages have helped the millers in some way to reduce these arrears for the time being.
According to farm leaders, Prime Minister Narendra Modi's government has not taken steps to reduce the financial crisis.
MV Singh, convener of the Rashtriya Kisan Mazdoor Sangh, said, "In 2014 and 2017, Prime Minister had publicly promised farmers to help them get their payments within 15 days of selling their produce to sugar mills. But inspite of that Modi's government has done little to ensure payments."
The dues have affected the farmers from Uttar Pradesh, Maharashtra, Bihar, Punjab, Haryana and Karnataka.
Abhinav Verma, ISMA chief said, "The huge inventories worth Rs 800 billion are affecting mills paying capacity along with the fact that the sugar prices are much below the cost of production."
As cane production increased, the domestic prices of sugar fell 20 per cent in two years, going below their production costs.
Despite various measures taken by the government to help mills and cane growers, it helped them upto some extent.
Download ChiniMandi News App :  http://bit.ly/ChiniMandiApp