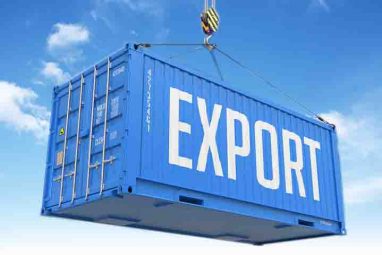 The sugar mills should have exported sugar up to the extent of their Maximum Admissible Export Quantity (MAEQ) determined by the Central Government for such mills for the sugar season 2019-20, either themselves or through a merchant exporter. However, to become eligible to get assistance a sugar mill would be required to export at least 50% of its MAEQ.
In a notification issued on the 12th Day of September the Government The Central Government, with a view to facilitate export of sugar during the sugar season 2019-20 (1st October, 2019 to so" September, 2020) thereby improving the liquidity position of sugar mills enabling them to clear cane price dues of farmers for sugar season 2019-20, hereby notifies the Scheme for providing assistance to sugar mills for expenses on marketing costs including handling, upgrading and other processing costs and costs of international and internal transport and freight charges on export of sugar.
According to the notification, the extent of assistance is as follows:
(i) The Central Government will provide a lump sum assistance for expenses on export of sugar limited to MAEQ of sugar mills for the sugar season 2019-20, in the following manner:
(a) For marketing including handling, quality up-gradation, debagging & rebagging and other processing costs etc @ Rs. 4400/MT
(b) For internal transport and freight charges including loading, unloading, and fobbing etc. @ Rs.3428/MT
(c) For ocean freight against shipment from Indian ports to the ports of destination countries etc. @ Rs. 2620/MT
(ii) In case of export through land custom to other countries, this assistance shall be available only for expenses referred in Para 3 (i) (a) & (b) above.
(iii) The assistance under this scheme would not be reimbursement but assistance for such expenses incurred as indicated in Para 3 (i) above. Sugar mill shall neither be entitled to claim assistance on any other expenses nor beyond the rate prescribed by the Government.
To Listen to this News click on the button below the image.