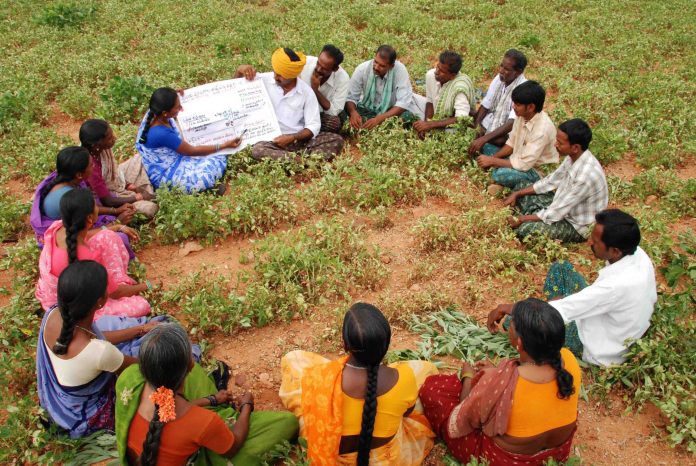 SANGLI, India (Reuters) – India's sugar output is likely to scale record highs in the next marketing season, with farmers choosing to plant the crop despite falling prices and around 200 billion rupees ($2.96 billion) in delayed payments from mills for the current harvest.
Farmers such as Mohan Sawant, who this year planted cane on two acres of land, say they will be sticking with the crop in the marketing season that kicks off on October 1 as it still offers larger profits than alternatives such as wheat.
"Sugarcane gives me better returns … I would wait for payment instead of getting lower profit from other crops," said Sawant in the district of Sangli, around 375 km south of Mumbai.
Industry officials and traders said that farmers' devotion to cane would drive sugar production to a fresh peak in the next marketing season. Although they said it was too far out to make estimates on the amount by which output would exceed the 32 million-tonne record expected in the current marketing season.
"It is difficult to give an exact production number right now, but certainly next year output would be higher than this year," said Prakash Naiknavare, managing director of the National Federation of Cooperative Sugar Factories (NFCSF).
That output would likely stoke a glut that has weighed on local markets, potentially pushing the country to try to ship more of the sweetener overseas and dragging on global prices that have already fallen 17 percent in 2018.
Farmers were cultivating cane on 4.87 million hectares as of last week, slightly higher than 4.79 million hectares at the same time in 2017, government data shows.
Apart from new plantings, large amounts of so-called ratoon crops will also be available due to the low cost of taking a second harvest, Naiknavare said.
Ratoon is the root stub of cane that remains after a first crop and can grow again for a second harvest.
BETTER LATE THAN NEVER?
Local sugar prices have dropped over a quarter in the past year to their lowest since September 2015, dragged down by the supply glut.
That has made it "impossible" for mills to pay farmers on time for cane, said B.B. Thombre, president of the Western India Sugar Mills Association.
Mills have delayed payments for cane of more than 200 billion rupees, in some cases by as much as four months, said a government official, declining to be identified as he was not allowed to speak to media.
To reduce sugar stockpiles and support local prices, India made it mandatory for mills to export 2 million tonnes of sugar in March, but they have so far failed to ship large quantities due to lower prices overseas, industry officials said.
Exports need to be ramped up with government help as inventory is going to rise further in the coming season, said Ashok Jain, president of the Bombay Sugar Merchants Association (BSMA).
The country could start next marketing year with carry forward stocks of 11 million tonnes, said Jain.
But any move to increase exports could be hindered after fellow producers Brazil and Australia initiated a legal investigation into whether India's support for its sugar sector has violated World Trade Organization restrictions.
($1 = 67.4850 Indian rupees)