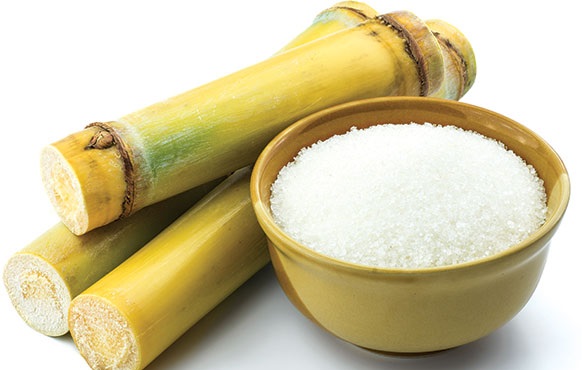 Image Credits: Weekend Gardener
India's sugar production in the current season is set to touch a record 30 million tonnes, surprising both the industry and the government, with the two biggest producing states of the sweetener reporting bumper output.

Maharashtra has already produced about 10 million tonnes, with the northern sugar bowl of Uttar Pradesh following closely at 9.3 million tonnes. India's earlier record output was in 2014-15 when mills here had produced 28.46 million tonnes of sugar.
In its second advance estimates issued in January, the Indian Sugar Mills Association (ISMA) had pegged the 2017-18 production at 26.1 million tonnes, and that assessment was subsequently increased to 29.5 million tonnes in the first week of March. Of this, Uttar Pradesh is expected to produce 10.513 million tonnes, Maharashtra 10.13 million tonnes and Karnataka 3.545 million tonnes. The rest of the states are expected to make up the remainder.
However, with Maharashtra and Uttar Pradesh exceeding ISMA's estimates, India's overall output should touch 30 million tonnes.
A top Maharashtra sugar official told ET that mills in the state had produced 9.943 million tonnes of sugar as of March 27.
Of the 187 sugar mills, 45 have been closed so far, while the majority of the remaining mills are expected to close crushing operations by April 15. "We expect that around 40 mills will continue crushing sugarcane right up to May, taking the state's sugar production to 10.6 million tonnes," said the official who didn't want to be named.
Uttar Pradesh mills have crushed 86.4 million tonnes of sugarcane and produced 9.268 million tonnes of sugar as on March 27, with sugar recovery at 10.72%. Five mills have closed operations and 114 are still operating. The state has another 40 to 45 days of the crushing season remaining. "We still have about 15 to 17 million tonnes of sugarcane remaining to be crushed in the state. We expect sugar production of 11 million tonnes," said an official of the Uttar Pradesh Cane Development Department .
The industry wants more exports of the primary sweetener to support domestic prices of the commodity.