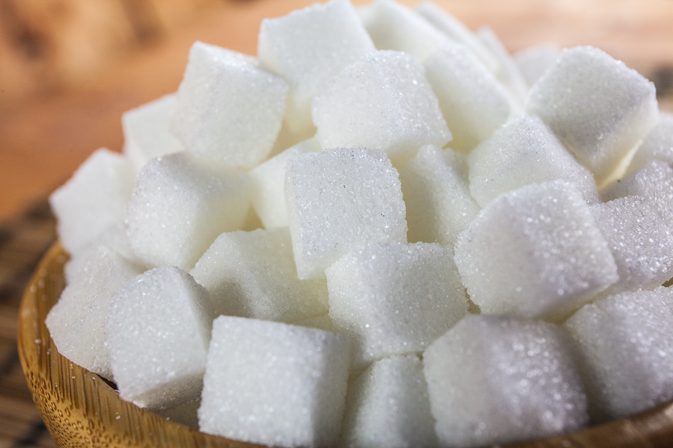 India's sugar production is estimated to rise by 10 per cent to touch a new record of 35.5 million tonnes in the next marketing year, starting October as cane output could rise on normal rains, according to the industry body ISMA.
Sugar production of India, the world's second largest producer after Brazil, is estimated to reach a record 32.25 million tonnes in the current 2017-18 marketing year (October-September).
In its production estimate released today, Indian Sugar Mills Association (ISMA) has pegged sugar output for 2018-19 marketing year at 35-35.5 million tonnes.
"This is about 2.8-3.3 million tonnes higher than the current 2017-18 marketing year's production of around 32.25 million tonnes. This is assuming normal rainfall," it said in a statement.
Sugar output in Uttar Pradesh, the country's leading producer, is estimated to increase to around 13-13.5 million tonnes in 2018-19 from 12.05 million tonnes this year.
The production in Maharashtra, the country's second largest sugar producer, is pegged higher at 11-11.5 million tonnes next year as against 10.71 million tonnes this year.
Similarly in Karnataka, the sugar output is expected to rise to 4.48 million tonnes in 2018-19 from 3.65 million tonnes this year, while that of in Tamil Nadu to 9,00,000 tonnes from 6,00,000 tonnes in the said period.
According to ISMA, sugar output could go up because of higher availability of sugarcane on likely increase in acreage and yields from the cane variety Co0238.
Stating that this is a preliminary estimate, the industry body said that it would come out with its first production estimate in September after taking into account rains during July–September, water level in reservoirs and second set of satellite images from across the country.
As per the satellite images procured in the latter part of June, sugarcane acreage is estimated to be higher by 8 per cent at around 5.43 million hectare in 2018-19, as against 5.04 million hectare in 2017-18.