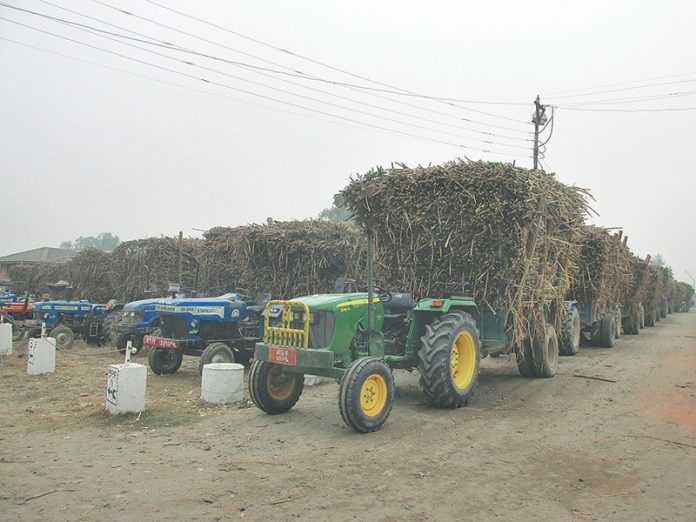 Image Credits: KathmanduPost Ekantipur.com
The decision taken by the Indian government to scrap export duty on sugar poses a big threat to Nepal's sugar industry, especially as Nepali sugar is already finding it hard to compete with imported sugar in terms of price, according to local sugarcane farmers and sugar mill operators.
Yesterday, India scrapped 20 per cent sugar export tax to boost overseas sales of the product amid surplus production in the country. As Nepal imports a notable volume of sugar, this Indian decision will further push down sugar price in the country and make the price of domestic produce uncompetitive.
Sugar mill operators have been saying that though Nepali sugar had repeatedly failed to compete with Indian sugar in the past, increasing import of the product from Pakistan at even cheaper rate had already jeopardised the domestic industry. "In such a context, India scrapping export duty on sugar will increase the flow of cheaper sugar and further worsen the situation of domestic industry," said Rajesh Kedia, general secretary of Nepal Sugar Mills Association.
Though Nepal had been importing sugar basically from India, its import from Pakistan has been increasing in recent months after the Pakistani government, in October, approved a cash freight subsidy of Rs 10.7 per kg on sugar to bridge the gap between domestic and global sugar prices, making Pakistani sugar cheaper.
The annual sugar demand in Nepal is estimated at around 225,000 tonnes and the country has been importing almost 80,000 tonnes of sugar, especially from India, though sugar mill operators claim that Nepal is self-sustained in sugar.
As a result of increasing flow of cheaper sugar in the market, mill owners have said that they are not in a position to issue payments to sugarcane farmers though they have purchased all the sugarcane from farmers.
"The government should be clear whether it wants to preserve domestic industries and farmers or trade. The only solution to preserve the domestic sugar industry is to either completely put a ban on sugar import or discourage its import by imposing high customs duty of at least 50 per cent," added Kedia.
Sugarcane farmers, who have been staging a sit-in demanding that the mills release their dues, believe that the government should hike the customs duty on sugar immediately. "Sugar mill operators are not issuing payments of sugarcane claiming that a large chunk of sugar has remained unsold. Of the Rs 10 billion worth of sugarcane that farmers sold to sugar mills, farmers have been released payments amounting to merely Rs 500 million," said Kapil Muni Mainali, president of Nepal Sugarcane Producers' Federation.
Stating that farmers have been forced to quit sugarcane farming due to issues related to price and payments, Mainali urged the government to immediately take necessary measures to promote Nepali sugarcane and sugar.
Meanwhile, the Ministry of Agricultural Development has stated that the government is mulling over hiking import duty on sugar to curb import of cheaper sugar. "We have already recommended that the Ministry of Finance should increase sugar import duty to almost 50 per cent and an independent committee at MoF has been studying necessary policy intervention to promote domestic sugar," said Suroj Pokhrel, secretary at MoAD.