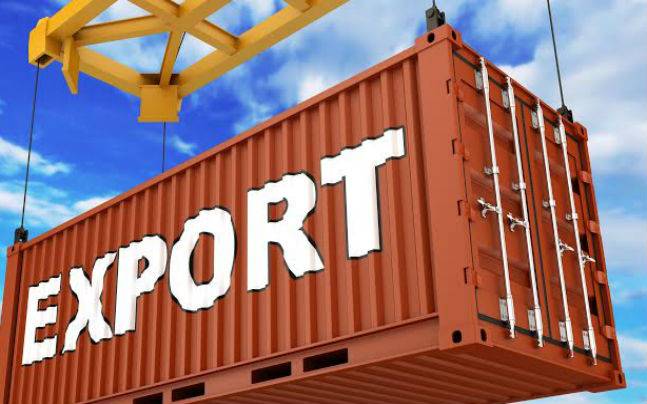 India's exports grew 20.18 per cent to USD 28.86 billion in May — the highest in six months, even though the trade deficit widened to a four month high of USD 14.62 billion.
Imports too rose by 14.85 per cent to USD 43.48 billion during the month, according to the data released by the commerce ministry.
The previous high growth of exports was recorded at 30.55 per cent in November 2017.
Similarly, in January this year, the trade deficit was at USD 16.28 billion.
Exporting sectors, which helped to push the shipments in May include petroleum products, chemicals, pharmaceuticals and engineering.
However, exports of cashew, iron ore, textiles, gems and jewellery, handicrafts and carpet registered negative growth.
Gold imports during the month under review dipped by 29.85 per cent to USD 3.48 billion as against USD 4.96 billion in the same period last year.
During April-May 2018-19, exports grew by 12.58 per cent to USD 54.77 billion, while imports were up by 9.72 per cent to USD 83.11 billion. Trade deficit widened to USD 28.34 billion in the two months of this fiscal as compared to USD 27.09 billion during the same period previous fiscal.
Commerce and Industry Minister Suresh Prabhu said that in May, exports grew by 20.18 per cent.
Also, in 2017-18, exports of goods and services put together rose by 12.78 per cent, which is highest in about 6-7 years.
"Exports have increased significantly in 2017-18 despite the fact that we are facing lot of challenges particularly this year," the minister told reporters here.
He said that issues such as delay in GST refund is more or less sorted out and "2018-19 fiscal should be better than 2017-18".
Payment of GST will help exporters deal with the issue of working capital, he added.
Prabhu said the ministry is working with all the concerned ministries to promote shipments.
"We are working on a strategy to involve all the concerned ministries. They have decided to fix targets for themselves for export," he said, adding that in May exports have increased in volume terms.
When asked about the credit issues being faced by the gems and jewellery sector after Nirav Modi bank fraud, he said: "bank finance is one of the challenges for this sector so we have raised this issue with the finance ministry. We told (them) that they should take export as a priority sector lending because that will address many of the issues".
Oil imports were up 49.46 per cent to USD 11.5 billion on back of surge in international crude prices.
Meanwhile, an official statement said that the Department of Commerce will soon open 10 offices in Indian missions abroad for accelerating export promotion activities.
This was informed by the minister during review of the sectoral export promotion plans prepared by ministries and departments here today.
A conference of heads of Indian missions has been scheduled in June end, in which trade promotion measures will be discussed.
The minister stressed on the branding of Indian products and export credit as important focus areas for export promotion.
He also suggested that each ministry and department should set targets for increasing exports of their product and product groups in 2018-2019.
Commerce Minister emphasised that exports are a national priority and an integrated approach is required to promote exports as a joint mission.
Director General Foreign Trade Alok Chaturvedi informed that the department is preparing a '100 Billion Additional Export Strategy' which will be released shortly.