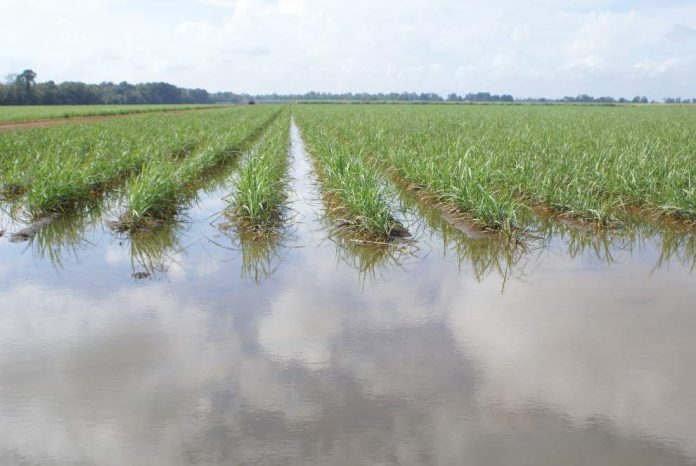 India is likely to receive below-normal monsoon rains in 2018, a private weather forecaster said on Wednesday, raising concerns over farm output and economic growth in Asia's third-biggest economy, where half the farmland lacks irrigation.
The monsoon delivers about 70 percent of India's annual rainfall, critical for the farm sector that accounts for about 14 percent of India's $2 trillion economy and employs more than half of the country's 1.3 billion people.

Lower rainfall could raise the price of food, which is weighted at nearly half of the consumer inflation index, and could add to pressure on central bank to raise interest rates.
India's June-September monsoon season is likely to see only 92 percent of the long-period average (LPA) rainfall, down from earlier forecast of 100 percent, weather agency Skymet said in a statement.
India's weather office defines average, or normal, rainfall as between 96 percent and 104 percent of a 50-year average of 89 cm for the entire four-month season.
"The south-west monsoon is likely to go into a prolonged weak phase during August," Skymet said.
In August and September India could get 88 percent and 93 percent rainfall respectively of the LPA, the agency said.
"As of now, the oceanic parameters are not at all favourable for enhancing monsoon rains during the second half of the season," said Jatin Singh, managing director of Skymet.
In the first half of monsoon season India received 6 percent less rainfall than normal, according to the official state-run India Meteorological Department (IMD), which has forecast 97 percent rainfall during the season.
India's 260 million farmers depend on monsoon rains to grow crops such as rice, sugar cane, corn, cotton and soybeans.
Lower farm incomes due to scanty rains could hit the demand for an array of consumer goods.
Sowing of summer-sown crops has already been delayed by low rainfall in a few southern and northern parts the country.
Farmers have planted summer crops on 73.8 million hectares of land as of July 27, down 7.5 percent from a year ago, the Department of Agriculture Cooperation and Farmers Welfare said.
India is the world's biggest producer of cotton, pulses and second biggest producer of sugar and rice. It is also the world's biggest importer of edible oils such as palm oil and soyoil.