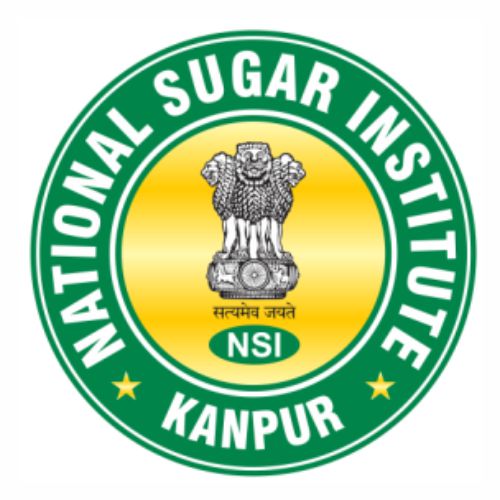 National Sugar Institute achieved success in producing Vanillin from bagasse. The largest use of vanillin is as a flavouring agent, the typical vanilla flavour, usually in sweet foods. The ice cream and chocolate industries together comprise 75% of the market for vanillin as a flavouring agent, with smaller amounts being used in confectionaries and baked goods etc. Vanillin is also used in the fragrance industry, in perfumes, and to mask unpleasant odours or tastes in medicines, livestock fodder, and cleaning products.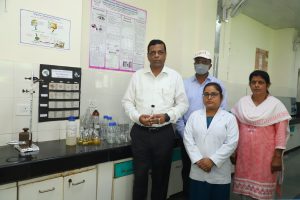 Vanillin is obtained as a chemical compound of the extract of the vanilla bean. But 99% of the vanillin today does not come from the vanilla beans but is produced from other sources. It can be produced in different ways: from a petrochemical raw material called guaiacol, from wood, or from other biomass sources. Today, 15% of the world's production of vanillin comes from lignin which is available in biomass.
The bagasse obtained in sugar factories as a result of sugarcane crushing, contains about 17-25% lignin and remaining as cellulose and hemi-cellulose. Organic Chemistry Division of the institute after two years of research work succeeded in producing vanillin from bagasse under the supervision of Dr. Vishnu Prabhakar Srivastava, Assistant Professor Organic Chemistry by a team comprising Dr. Chitra Yadav, Research Assistant and Miss Mamta Shukla, project fellow. The process broadly included alkaline nitrobenzene oxidation of lignin under controlled conditions which causes breakdown of lignin into vanillin and other phenolic compounds. Purification of vanillin was carried out by column chromatography or crystallization. We have carried out the characterization through Thin Layer Chromatography and FTIR Spectroscopy, said Dr. Srivastava.
We have developed vanillin from a cheap source, bagasse which is available at a price of Rs.2.00-2.50 per kg. Looking to the yield of vanillin which is 0.25%, for producing 1 kg of vanillin, the cost of raw material shall be Rs. 800-1,000 only, whereas, the market of lignin based vanillin is Rs.7,500-15,000 per kg., said Shri Narendra Mohan, Director, National Sugar Institute, Kanpur. It is considered as the most expensive spice after saffron, said Director, National Sugar Institute, Kanpur.
The institute shall present the research findings during the forthcoming Annual Convention of The Sugar Technologists Association of India and is also filing patent of the same.