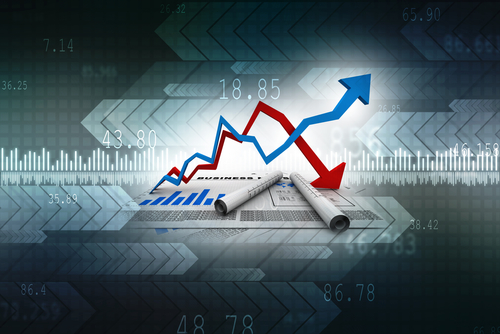 Inflation moved closer to RBI's target of bringing it down to four per cent, raising hopes that MPC may not hike the policy rate for 3rd consecutive time in October
Retail price inflation dropped to a nine-month low of 4.17 per cent in July from 4.92 per cent in the previous month, a five-month high, prompting the monetary policy committee (MPC) to hike policy rate for the second time in a row.
Inflation moved closer to the Reserve Bank of India's (RBI's) target of bringing it down to four per cent, raising hopes that MPC may not hike the policy rate for the third consecutive time in October.

The inflation rate was revised down from provisional estimates of five per cent in June. The GST rate cuts on over 100 items will further help ease inflation in August since the July number does not show it completely. The cuts were effective from July 27.
This could also be gauged from the fact that a significant fall in food inflation from 2.97 per cent in June to 1.37 per cent in July led to cooling down overall inflation. Raw food items are exempted from the GST. Food and beverages have over 54 per cent weight in Consumer Price Index (CPI).
In fact, there was deflation at 0.36 per cent in food items in urban areas in July from an inflation of 1.56 per cent in the previous month.
Besides, food inflation declined significantly in rural areas to 2.18 per cent from 3.66 per cent during the period.
There was deflation in vegetables, pulses and sugar in July. Among these items, GST is imposed only on sugar. Along with these, inflation in clothing, footwear, pan, tobacco and intoxicants saw a major decline.
Besides food items, high base effect also led to a fall in inflation in July. CPI inflation had moved up to 2.46 per cent in July 2017, from 1.46 per cent in June that year.
CARE Ratings chief economist Madan Sabnanvis said this would happen in the next few months as well. He said the main clue will be how food prices behave in the coming months when kharif prospects are important. "The question is whether negative price increases in vegetables, pulses and sugar will be sustained given that the MSPs (minimum support prices) have been increased by the government for all crops," he said.
Main non-food items have high inflation rates of above 5 per cent, be it clothing (5.3 per cent), housing (8.3 per cent) and fuel (8 per cent).
MPC had estimated inflation at 4.6 per cent in the second quarter of the current financial year. Aditi Nayar, principal economist, ICRA, said inflation looks set to lag the MPC's estimate, reducing the likelihood of a rate hike in the October policy review.
Devendra Pant, chief economist at India Ratings, said, "A sharp decline in retail inflation closer to RBI's 4 per cent inflation target will give a lot of comfort to monetary authorities and we expect the RBI to stay in pause mode in rest of FY19."
Nayar, however, said if the recent depreciation of the rupee against the dollar sustains, it may modestly feed into the CPI inflation over the near term. On the other hand, crude oil prices continue to display a volatile trend, driven by geopolitical risks and concerns regarding supply as well as demand in various parts of the world, she added.
SIGNS OF IMPROVEMENT
* Inflation moved closer to the Reserve Bank of India's (RBI's) target of bringing it down to four per cent, raising hopes that MPC may not hike the policy rate for the third consecutive time in October* Food inflation fell from 2.97 per cent in June to 1.37 per cent in July, leading to cooling down of overall inflation
* In urban areas, there was a deflation at 0.36 per cent in food items in July, compared to an inflation of 1.56 per cent in the previous month
* A high base effect also led to a fall in inflation in July