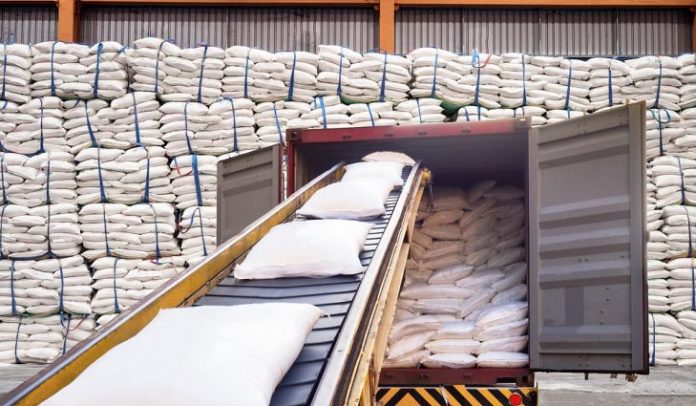 Image Credits: World Atlas
India will probably export more sugar than previously forecast as higher yields in some key growing regions are seen boosting output in the world's top consumer.
Mills will attempt to ship about 2 million metric tonnes of sugar this year as domestic production is likely to climb to a record, leaving enough surplus for exports, said Abinash Verma, director general of the Indian Sugar Mills Association. That would be highest since 2013-14 when India shipped 2.13 million tonnes. Last month, Verma said that millers will try to export 1.5 million tonnes in six to eight months, raising his estimate from January forecast of 1 million tonnes.
Shipments Set to Surge
"We could explore the possibility of exporting white sugar in the next six to seven months with the government's help," Verma said in a phone interview on Wednesday. Mills will attempt to export about 4 million tonnes of raw sugar in the next season starting in October to keep the inventory under control, he said.
Global sugar prices have tumbled about 28 per cent in the past year on a global surplus as production is set to increase in Europe and India.
ISMA raised its 2017-18 sugar output estimate by 13 per cent to an all-time high of 29.5 million tonnes on higher yields especially in Maharashtra and Karnataka, a second revision in less than two months. The current planting trend shows that sugar production in 2018-19 may be even higher than this season, he said.
Heads for Record
India imposes a duty of 20 per cent on sugar exports, which millers are seeking to get abolished. Without the duty, an exporter may lose about Rs 10 (15 cents) a kilogram at current global prices, Verma said. Shippers could seek to export even at a loss as they would sell the remaining quantity in the domestic market at higher prices, he said.
Even an increase of one rupee per kilogram in local prices would help millers recover losses from exports, Verma said.
The government is considering providing some incentives for exports, including abolishing the 20 per cent duty on overseas sales, according to a government official, who asked not to be identified citing rules.