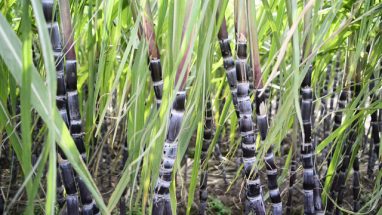 According to ISMA, mills across India have produced 39.73 lakh tonnes till 30th Nov.2018. which is analogous to the sugar production of the last year which was 39.14 lakh tonnes. Comparing with the number of mills operational last year which was 450, this year 415 sugar mills are crushing sugarcane.
Maharashtra's crushing operations began with 167 sugar mills in full fledge, these mills produced 18.05 lakh tonnes of sugar which was 21% higher than the sugar production of the previous year on the very same date. On the other hand, Uttar Pradesh crushed 9.50 lakh tonnes till date through 109 sugar mills whereas in the last year 108 mills produced 13.11 lakh tonnes. In Karnataka state, 63 mills were crushing, 7.93 lakh tonnes of sugar was produced, and last year 62 mills were crushing and produced 7.02 lakh tonnes. Gujarat state had 16 mills which produced 1.95 lakh tonnes compared to 17 mills which produced 1.78 lakh tonnes last year.
Overall, compared to last year the production of sugar has held a slower pace the year as mills began crushing with a delay. Crushing operations in rest of the states have also begun and gradually and are also taking pace of crushing higher.
About 60 sugar mills are operating in other states and have produced 2.30 lakh tonne in this season up to November 30, 2018, which in the previous season was 2.35 lakh tonne, when 91 mills were operating as on November 30, 2017.