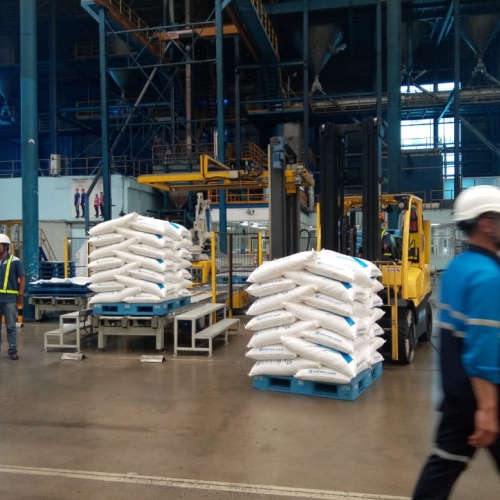 Lucknow: Hon'ble Chief Minister, Yogi Adityanath's decision to provide total relief to sugarcane farmers in payment of sugarcane dues, and instructions issued by Hon'ble Cane Minister Shri Suresh Rana in this regard, the Cane Department launched intensive campaigning for clearing unpaid cane price.
Commissioner, cane and sugar, told that for the first time in the history of the state, a special campaign is carried out to prepare the farmer-wise details of the pending unpaid cane price payment of the sugarcane farmers. Under which the Departmental Authorities have ensured unpaid cane price payment of Rs.31.06 crore to 14,448 farmers in Saharanpur range, Rs.20.04 crore to 15,529 farmers in Meerut range, Rs.13.59 crore to 9,469 farmers in Moradabad range and Rs.11.15 crore to 15,724 in Bareilly range of western UP along with this unpaid cane price payment of Rs.27.18 crore to 16,735 farmers has been made in Lucknow range. In eastern UP unpaid cane price payment of Rs.3.84 crore to 5,212 farmers in Ayodhya Range, Rs.8.69 crore to 8,352 farmers in the Devipatan range, Rs.0.18 crore to 556 farmers in Gorakhpur Range, Rs.0.12 crore to 93 farmers in Deoria Range has been made. Thus, a total of Rs.115.83 crore to 86,118 farmers has been paid in unpaid cane price payment in the whole state.

Interestingly, the above mentioned amount was lying in accounts of Sugar Mills and Cane Societies for the past several years, the farmers had forgotten about it and their families have also failed to file any claim with Sugar Mills or the Societies. The farmers could not have even thought that their outstanding unpaid cane price will be made available to them at the instance of Cane Department. Due to the interest of the Government and the Department the unpaid cane price payments brought happiness and smile amongst the cane farmers and also increased their trust and faith in their Cane Societies.
To Listen to this News click on the play button.