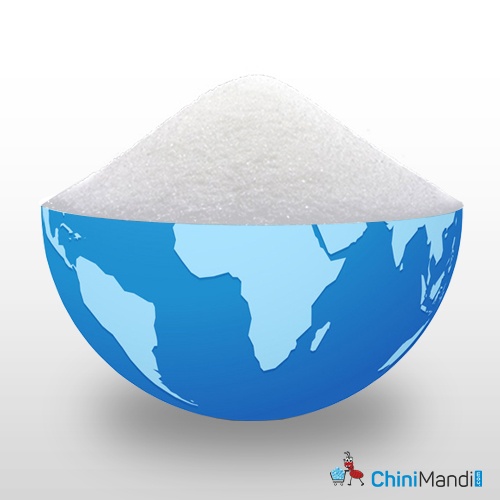 This year the International Sugar Organization (ISO) celebrates its 30th Seminar in London. Little did we know that what began as a relatively small gathering would blossom and mature into a premier forum, gathering the participation of all relevant stakeholders in sugar and ethanol, addressing key issues and enriching the decision-making of all ISO members, colleagues and friends. Having sought to bring together the global sugar community for the past 30 years the ISO looks forward to welcoming the sugar community back in person following the world COVID-19 pandemic. This year's Seminar is in memory of Juan José Lulle.
Given it is our 30th anniversary, Executive Director, José Orive, will chair the 2021 seminar and will be accompanied by several renowned personalities of the business world to enrich the dialogue around issues of key importance for the future of Sugar. It is imperative that our sector embrace Innovation and contribute to Sustainable Development, fostering best practices, perfecting traceability, looking beyond existing frontiers to emerge as a global player. 'Thinking outside the box' is part of the 'new normal' and our agroindustry must lead in anticipating change, protecting the environment and preserving the resources we have been entrusted with.
Date : 23rd to 24th November 2021 at East Wintergarden, 43 Bank Street Canary Wharf, London, E14 5NX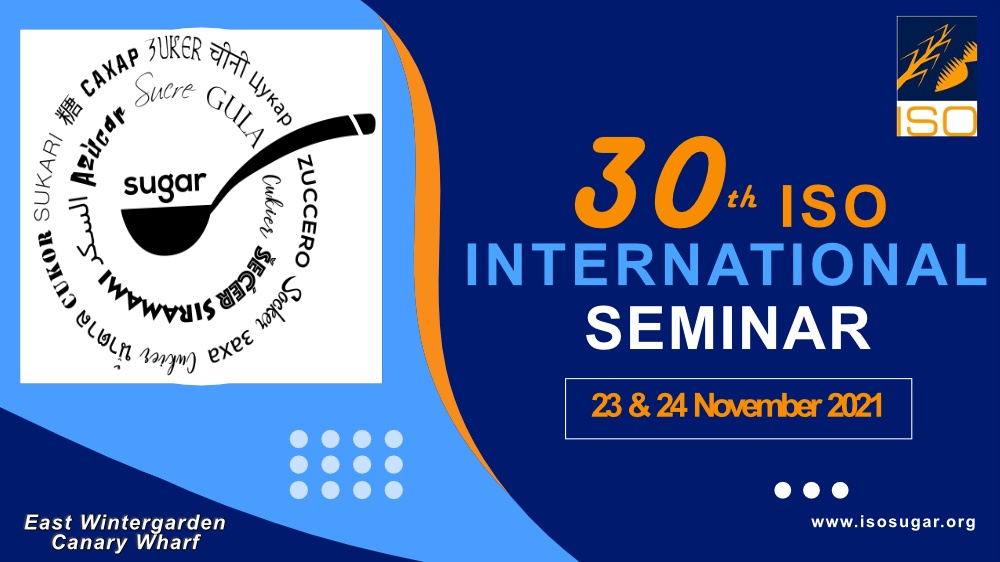 To know more about the event, click here
Highlights from the Sugar Market
In the August edition of the ISO Quarterly Market Outlook report, the global deficit in 2020/21 reduced to 1.454 mln tonnes from 3.142 mln tonnes in May, with production up 1.100 mln tonnes due to rapidly advanced CS Brazil harvest while consumption is revised lower by 0.588 mln tonnes following new data provided by members.
Projected deficit in 2021/22 stands at 3.829 mln tonnes, up from the initial projection of 2.647 mln tonnes in May. A sudden end to CS Brazil harvest in the fourth quarter contributes to a 4.446 mln tonne decrease in Brazil's production year-on-year, while Thai production and improved beet harvests lift the global production total to 170.638 mln tonnes, a marginal increase over 2020/21. Global production saw a third year of decline in 2020/21 whereas consumption is projected to increase by 1.56% in 2021/22 to 174.467 mln tonnes. A similar deduction for COVID-19 related losses as in 2020/21 would halve this projected growth rate.
Trade figures for 2020/21 point to a continued surplus (0.460 mln tonnes), reflecting steady exports from Brazil and weak returns for port refiners. Exports to destinations with domestic deficits, rather than re-export destinations, are a key feature to line-up data.
Stock to use ratio to end 2021/22 at 54.65%, down 2.58% from last season but within the historic range after 2019/20 high of 59.26%. Changing perceptions around stockholding during the evolving pandemic are discussed in the report.
Futures market prices have increased sharply in August to record an 11.5% rise since our May report. Our fundamental outlook (from current levels) is neutral, as fundamentals do not indicate a lack of supply, an excess of demand or an absence of readily available stock, while noting that the broader commodity outlook is weakening, and hedge funds could liquidate positions ahead of the year-end.
A new freight section to the report points to higher time-charter rates and stronger fuel costs as drivers for rising bulk freight rates, while also commenting on the current container market situation.
Global ethanol production in 2022 has been estimated at 110.9 bln litres (+10.0 bln from 2021 but -2.3bln from 2019), consumption has been projected to reach 106.5 bln litres. The lower 2021 figure is a function of lower hydrous consumption in Brazil, where attractive sugar prices and shifting parities at the pump have swung consumers towards the use of gasohol. Global ethanol trade in the first half of 2021 has slowed due to lower US exports, while two-way trade between the US and Brazil has slowed in both directions.
Steady molasses prices remain substantially below sugar values on a sugar equivalent basis. Production, excluding Brazil, will increase in 2020/21 to 47.0 mln tonnes, up 0.7 mln tonnes from 2019/20. Firm feed ingredient prices and increased ethanol diversion are expected to keep molasses prices supported.
The Chair of the WTO agricultural trade negotiations, Ambassador Gloria Abraham Peralta (Costa Rica), introduced her draft negotiation text aimed at facilitating consensus among members and seeking possible landing zones for an outcome on agriculture at the WTO's 12th Ministerial Conference (MC12) starting in late November.